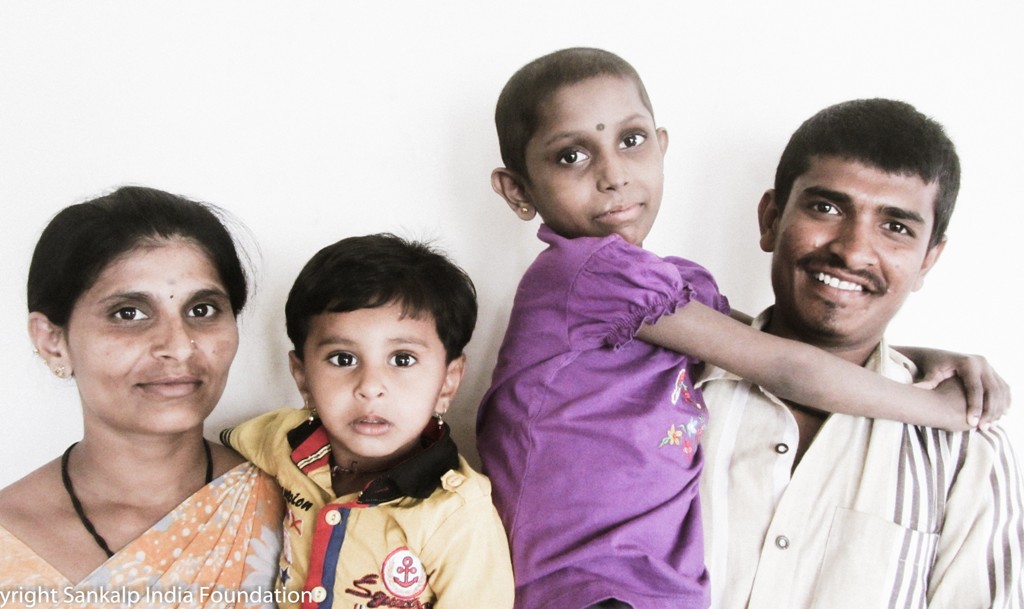 In August 2017, Team Sankalp crossed 2 major milestones. Sankalp-People Tree Center for Paediatric Bone Marrow Transplantation, Bangalore crossed the 50 mark of the number of patients transplanted. We were able to achieve this just before its second anniversary. By August end, we reached 55 number of transplants . In the same month the Sankalp-CIMS center for Paediatric BMT Centre, Ahmedabad completed it's first 10 transplants. In a repeat of the Bangalore experience, all of the first 10 transplant patients are doing well.
We take pride in the fact that though our thalassemia management centers receive only 1 girl for every 2 boys for management, when it comes to transplants we almost have a 1:1 ratio between girls and boys. We are very proud of the fact that each candidate was selected for transplant irrespective of their family's financial status.
The selection criteria was purely based upon medical eligibility and preparedness. A big round of applause to all our donors and supporters whose magnanimous contribution has allowed each child who could benefit from transplant, have access to it.
Our BMT centres are delivering transplants with outcomes comparable to the best centers of the world. The teams are also very active in publishing the outcomes of the transplants to international community. This has enabled the team in making the transplant safer, the extra mile to make sure that the learning is shared and validated through a stringent peer review process in world class journals.
Most of all, for Team Sankalp, the journey to realize the option of reliable and not-for-profit cure from thalassemia has been a very fulfilling one. The faith of the families, the relentless effort to make transplants safer, innovation, support of the community, scientific outcome, designing a program which preempt problems, learning to effectively manage critical situations has made the last 2 years a very memorable one.
Nevertheless, we must stress that the experience of the last 2 years only reinforces our belief that every child suffering from thalassemia could potentially be cured. The journey is just beginning.