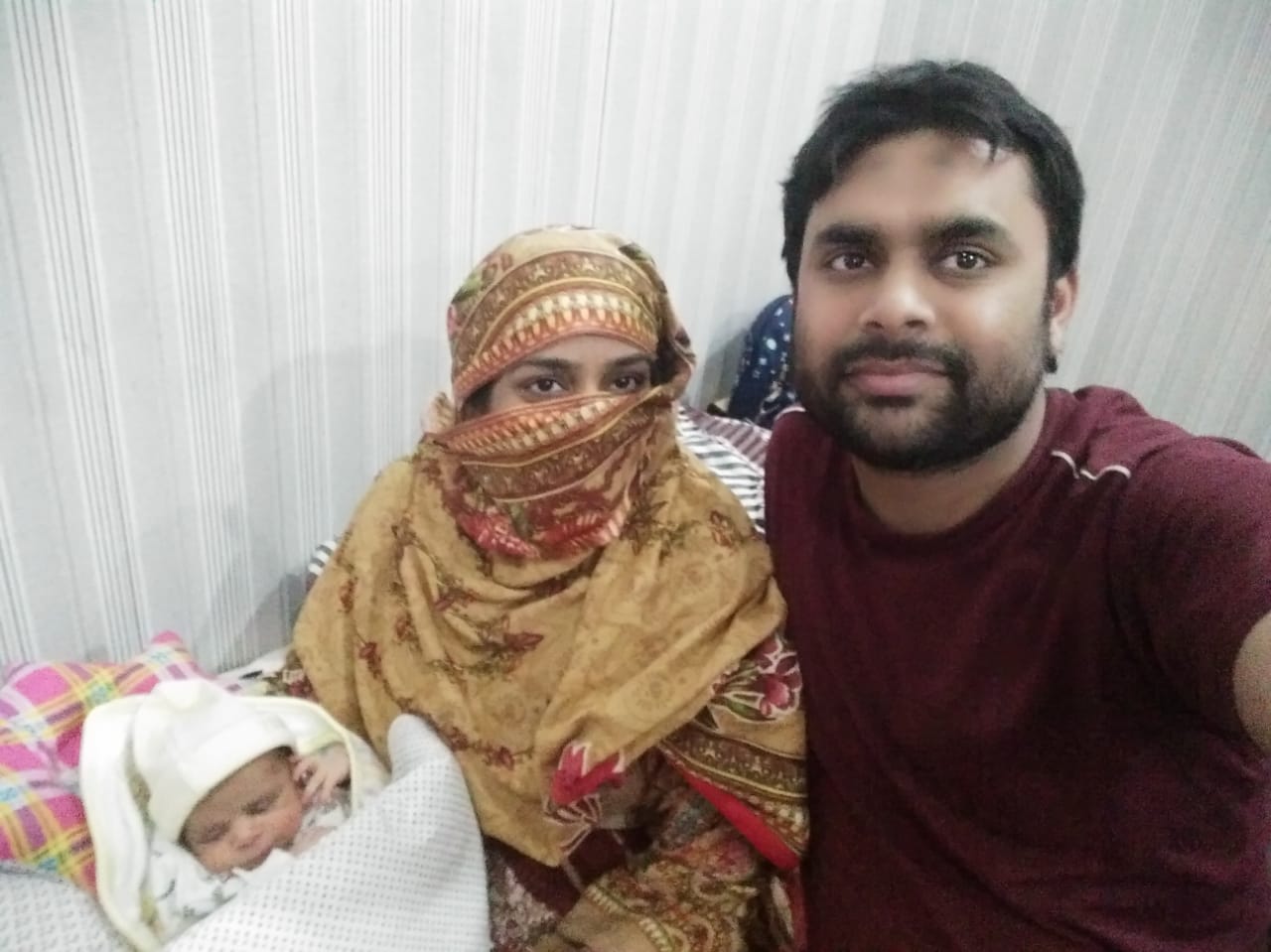 The helplessness spikes every time we get a request for Bombay blood group from Pakistan. Being involved in several blood requests has taught us that things are much harder when the request is from Pakistan. The option of a patient coming to India or someone picking up the units from here is not there. Within the country of Pakistan, the prospects of finding a donor are not good. We got the request for Mariam, whose delivery was overdue with the situation complicated by a sizable cyst. Faruq Khan, the husband shared that the institutes which had the list of donors refused to share the database saying that the donors were reserved for patients who seek treatment at their own centres. Not finding any hope of getting the units locally, he even suggested that we get the units to Wagha border and he planned to receive them there. It took a while to explain to him that even the exchange of sweets on festivals at Wagha takes bureaucratic and strategic planning and effort - blood, clearly was not an option.
However, perpetually working against odds the team has devised strategies which showed promise. Family members were screened and no donor found. On our advice, the doctors agreed to take one unit of autologous backup. Still the situation was critical. We continue to curate and archive the learning from each blood request. All that was known from previous cases of Bombay blood group received from Pakistan was made available to the family. We shared contacts of patients who needed blood in past, institutions which collected blood and contacts which had previously promised to help in any possible way. The man tried and failed and tried again. Many people he could connect to be very kind and helpful, however not in a position to actually give blood. Some who were healthy and in a position to help - refused outright! They kept helping and guiding in their own ways. While this happened, the doctors insisted that they could not wait any longer. Finally, a donor was found in Karachi who was happy to fly into Lahore. The little angel came into the world yesterday evening. Due to the cyst, the procedure was complicated and the doctors told the family that the next 24 hours are going to be crucial. As the clock ticked away the young lady made good recovery - all set to embrace her child!
Of course we are smiling! Happy about the good ending to the story - another two lives saved! Nevertheless, we can't stop thinking how institutions can hold back blood - "for their own patients". We cannot stop thinking about how different things would be if we could actually hand a unit of blood across the border. What if blood banks in Pakistan actually tested for Bombay blood group routinely?
Congratulations Faruq and Mariam.
Welcome little angel - have a beautiful life!