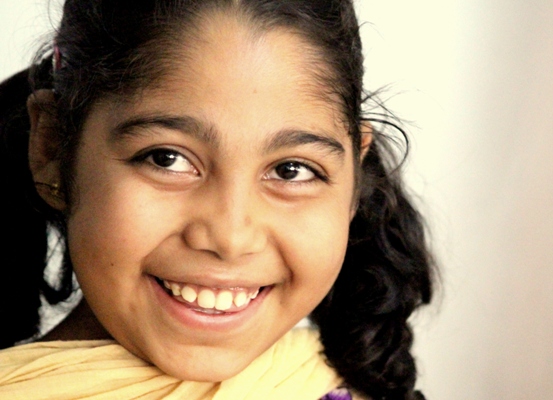 Sukrana Two years back, in the first few day of March, Sukrana received her bone marrow transplantation at South East Asia Institute of Thalaasemia Jaipur. It was the first transplant supported by Sankalp India Foundation and the beginning of a journey towards cure from the disease.
She celebrates the day when she got transplanted like her second birthday each year. She came all dressed up with a nice bouquet and sweets to the centre on the 2nd anniversary of her transplantation. All visual signs that she had undergone BMT have disappeared. Even in the year that she had the transplant, she managed to study and hope and cleared the exams. She is a bright student who is keen to become a doctor some day.
For us at Sankalp, bone marrow transplantation is not just a procedure to get rid of thalassemia, but a step forward in restoring normalcy of life. Our team has been committed to ensuring that the children undergoing transplantation have minimal short term and long term complications.
So much has happened since the time this little girl underwent transplant. Lots of learning. Sizable growth. Yet, more remains to be done. Even within the 750 children being taken care at centres where we are involved, there are many who await transplantation - beside the numerous who are keen to get connected to the network.
We are working to increase capacity and improve outcomes. After all, cure for each child means relief for a whole family and hope for many more.