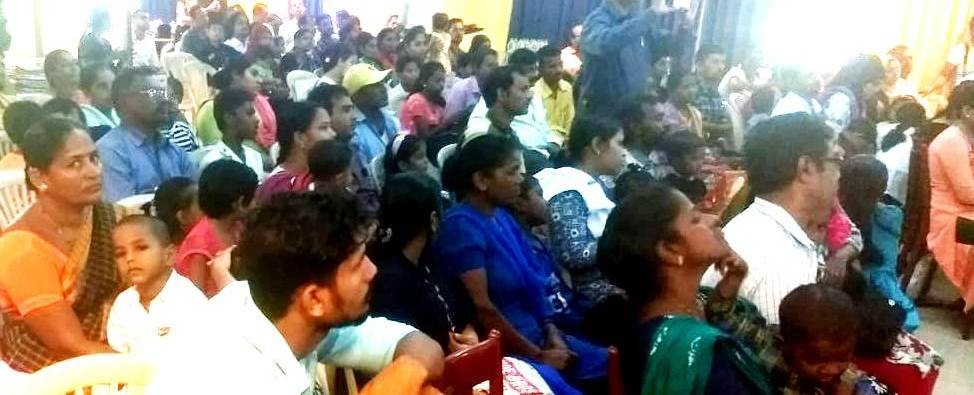 The end of month of September was particularly busy for Team Sankalp as we geared up to offer HLA typing to about 200 families. Thanks to the support of Cure2Children Foundation - Italy and DKMS Germany, Sankalp has pioneered access to free HLA typing in a systematic and impactful way over last few years.
These events are not one off and serve as the first major step in the journey towards better management and cure. The events enable proper counselling of families and the need to ensure that systematic care continues to reach their child. On the other hand, for those families who get a good HLA match, the organisation provides support to get transplantations.
At Jai Shivshakti Centre for Thalassemia Management at KLE Belgaum, the enthusiasm in the families was high since several kids from the centre who had got HLA typing done earlier in similar event were getting cured. The team at KLE had ensured all necessary preparation and 38 families came in for HLA typing.
The next event was organised on 29th September 2018 at Thalassemia Society, Goa. About 90 kids in Goa are coming to Goa Medical College to receive regular care and 29 families were HLA typed. A short program was held by the Society which is incidentally headed by the HOD of Pediatrics from GMC and has the treating doctor as one of the main decision makers. Experts in the field of thalassemia management and cure were available to answer questions from the families.
A HLA typing event was also held at Jalaram Abhuday Centre in Ahmedabad. Little children who come for regular care at Civil Hospital, Ahmedabad who can be clinically prepared for transplant were offered HLA typing. In all, about 30 families were covered. On similar lines, HLA typing was also offered to another 15 children in Mumbai. These children are taking transfusions in either Wadia Children Hospital or at Samarpan Blood Bank and the families are now thinking about the possibility of cure.
For Team Sankalp, the greatest satisfaction is in seeing these events come all the way from HLA typing to cure for these kids.