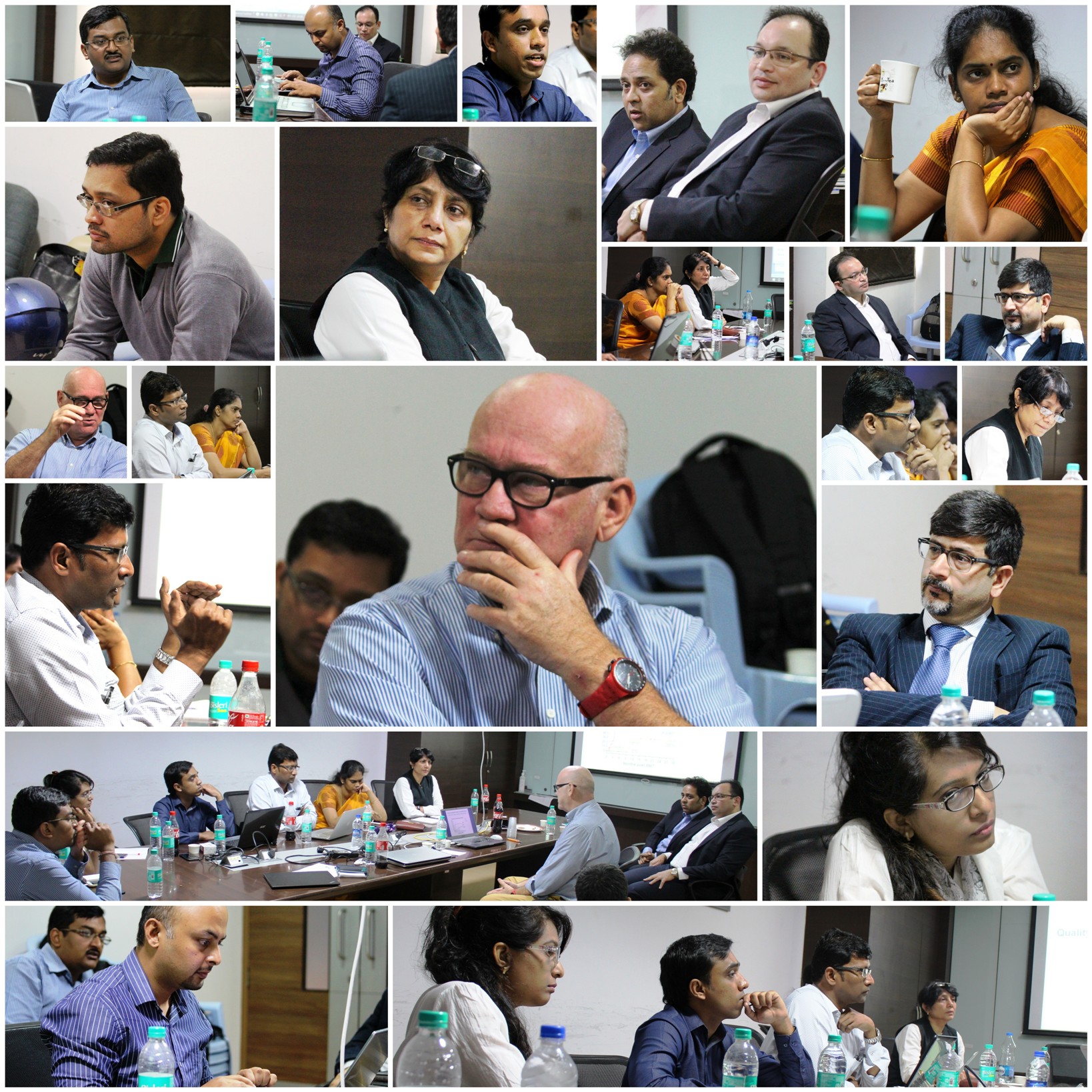 The meeting was organized with the intention of developing synergy between the various centers involved in the transplantation for thalassemia as part of the Sankalp-Cure2Children Thalassemia BMT Network. The following organizations were represented in the meeting:
Cure2Children Foundation, Italy
Jagriti Innovations
Kokilaben Dhirubhai Ambani Hospital, Mumbai
Project Samraksha, Bangalore
Sankalp-People Tree Centre for Pediatric Bone Marrow Transplantation, Bangalore
Sankalp India Foundation, Bangalore
SEAIT, Jaipur
SRM Medical College, Chennai
Dr Prakash Satwani from the Columbia University-USA also joined the meeting.
Rich discussions and deliberations on various aspects related to bone marrow transplantation for thalassemia and Sickle Cell Disease happened over the two days. Clinical practices and outcomes were discussed. The discussions led to the following key decisions:
All centers agree on a coordinated FACT-JACIE-oriented continuing quality improvement program.
All centers agreed to have a common way to analyze and report outcomes (including costs and value delivery).
The plan for both retrospective and prospective multicenter studies was defined. Certain areas where there is a need to study the data were identified and the participants volunteered to work upon some of them.
Key areas where working parties need to work upon and develop clinical practice guidelines and standard operating procedures were identified.
The group agreed to meet regularly online on the Thalassemia group of Cure4Kids (St Jude-Memphis) held in Room A 9 to 10am Central European Time (GMT+1) every second Wednesday of the month.
All the participants agreed that such meetings are very helpful. We thank each participant to have spared time from their busy schedule to come together for this meeting.