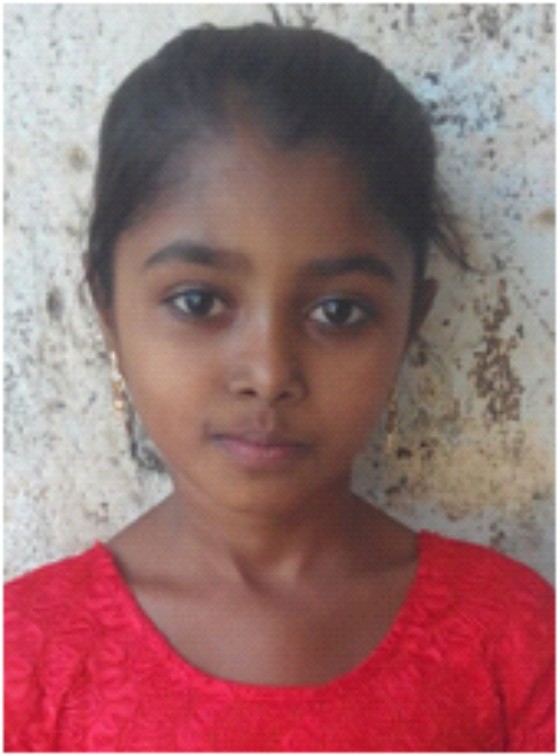 Though Pooja was the first child in the family of Gopal bhai and Jasu ben, Khushi brought more happiness to the family as one can always find a sweet smile on her small face. She was born to the GopalBhai family which was living in a small village called Jamjodhpur in Gujarat. Khushi's father is an unskilled labour in the village. Her mother was uneducated housewife.
The family lived within themselves with the minimum financial earnings they had.One day the family found that their younger daughter's needs are different from others. She needs blood to survive  each month!  When she was three months old the family went to a nearby government hospital for general vaccination. The on duty doctor found her face to be pale. Little Khushi was also suffering from fever. The doctor doubted for thalassemia and prescribed the test for the same. Unfortunately, they found that Khushi is indeed suffering from thalassemia.
For the next 10 years, the family had to get blood transfusion done nearly every 20 - 30 days for her. Sometimes they had to go to Jamnagar a city nearby their village for blood transfusion. Limited financial resources did not diminish the determination of the family. They loved the child and wanted a good future for her.
They had little knowledge there is a permanent cure. One day they found out that there is a Free HLA matching program for thalassemics at Ahmedabad which was organised by Sankalp India Foundation. Someone had mentioned that HLA test can help setup a path to cure the child. They registered their name and went to Ahmedabad for HLA matching. After 3 months the moment of truth had arrived - Khushi had a full HLA match with Pooja.
There were multiple challenges. They were informed that the cost of BMT will be 9 lakhs. For this poor family this was a very huge amount. They expressed inability to gather even half of the amount. Moreover, apart from the the parents no other family member from their family tree was ready to accept even 20% risk of BMT. They were also worried about the health and future of Pooja- the donor.
When the Sankalp team knew realized these problems, they counsiled the family properly. Proper information was provided that helped the parents speak to the other members in the family. They also told them the donor will remain safe for now and forever. They were also told to bring whatever amount they could managed and the rest would be fund raised by Sankalp. The family could barely manage one lakh rupees. Team Sankalp fund raised the rest.
Finally the day arrived. Khushi underwent BMT at the Sankalp-CIMS BMT center at CIMS hospital Ahmedabad. She stayed in hospital almost for one and a half month. Her BMT was a challenge for the team, but it was all well managed. She was discharged with a confidence that things would be fine.
It has now been more than 3 months since her BMT  the signs are good and she is on her way to complete cure. For the family, Khushi's smile now feels more assuring. They know that she will have a normal and beautiful childhood.