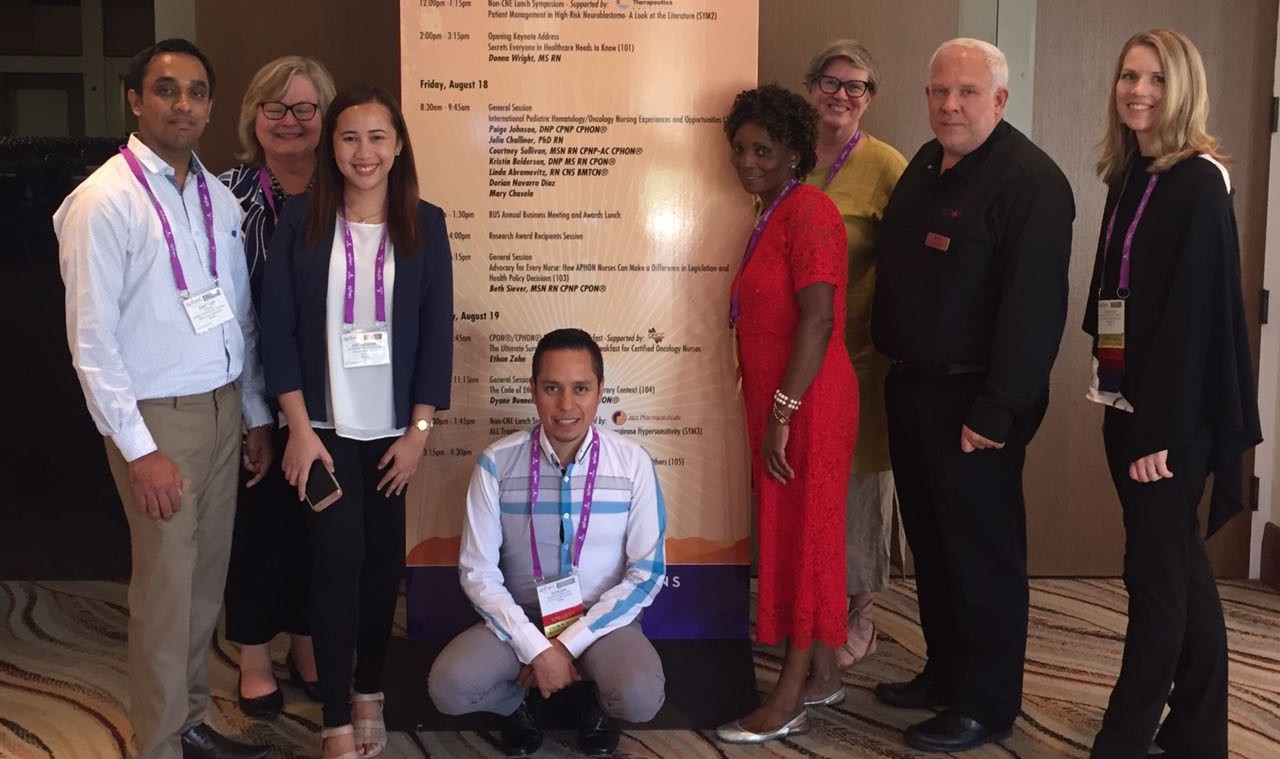 My heartfelt thanks to all who supported and guided me to participate in one of the prestigious conferences for nurses, The APHON Annual Conference in Palm Springs, California, USA. APHON is the professional organization for paediatric haematology/oncology nurses and other paediatric haematology/oncology healthcare professionals. Its members are dedicated to promoting optimal nursing care for children, adolescents, young adults with cancer and blood disorders, and their families. My visit to this conference happened on 17 Aug 2017 to 20 Aug 2017. And I am overwhelmed to share that I was selected as a scholarship member for the conference out of numerous applicants.
To recall the experience gained over there is beyond words. If I have to brief out my major take home learning experiences, I was amazed to see nurses showing notable interest in research works. The paper presentations by them were commendable and full of knowledge, which clearly portrays how nurses over there are confident in their field of practice. The next important thing which captured my mind is the empowerment of nurses. The western nurses are very well aware of the rationale behind each task they perform.
Attending this conference and getting to know nurses around the world, sharing the experiences and knowledge is really worthwhile. Seeing the passion in them drove me to implement significant changes in our way of practice and thinking. Conducting regular professional development classes, sharing experiences, attending conferences, involving in scientific research work will for sure help in the career development and professional outlook of our nurses.
Sandeep( Nursing coordinator, Sankalp India Foundation)