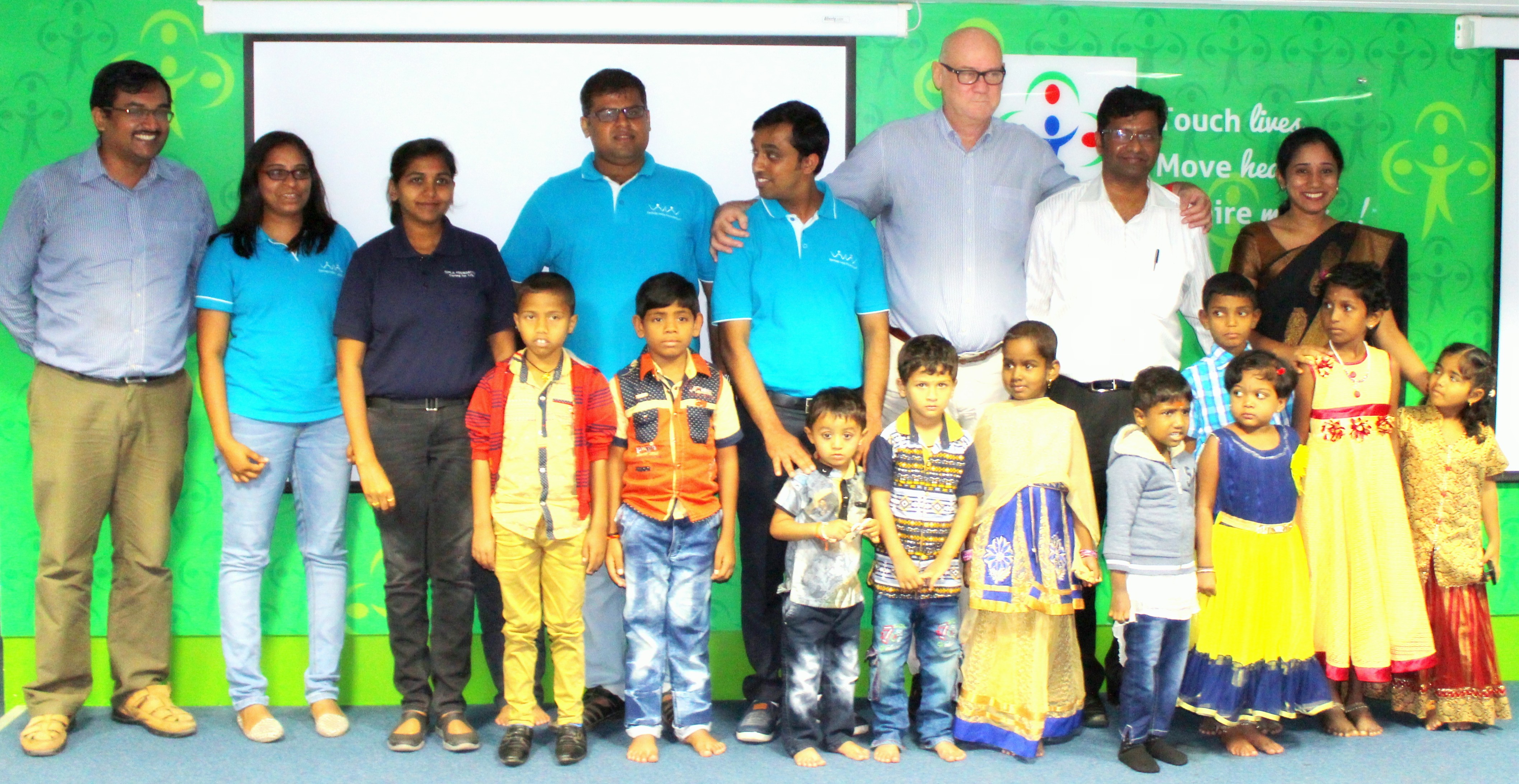 Whenever someone asks about the vision for our thalassemia centres – we mention we hope to close them one day! The intention behind the statement was to reach a point where every child who is likely to do better with the option of permanent cure gets transplanted and enough is done to prevent new births with thalassemia.
As an organisation we are focussed upon improving the curative option for thalassemia to be able to offer reliable cure to as many patients as possible. Though several options are available like transplantation from unrelated donors, partially matched donors, from sources like cord blood etc, one must keep in mind that the curative option must compete and  score higher than the option of long term supportive care. At Sankalp, we are fortunate to be in a situation where we are able to offer better quality management of thalassemia to all patients irrespective of their financial status – thus raising the bar for transplantations still higher.
As we crossed the 50 transplant mark, we thought that it was a good time celebrate with the families to mark the occasion. A small function was organised on 16 September 2017 at People Tree Hospitals, Bangalore to mark the occasion. Speaking on the occasion ,Dr Stalin shared how he was initially apprehensive about the working of the Indian healthcare setup when he came back from UK. He shared during his tenure here, he never had patients whose treatment was interrupted for want of funds and he expressed happiness that at the Sankalp-People Tree Centre for Pediatric BMT he could treat the patients without having the worry about the financials .

Dr Lawrence Faulkner expressed his happiness on reaching the milestone. He made the day very special for several families who so far do not have a related match by sharing the good outcomes that are being seen in the haploidentical BMT context. He explained the whole process,  potential complications related to it to the families, and answered their questions patiently.
Several patients and their families recollected their journey through the transplantation process. It was a coincidence that many patients who had a difficult transplantation experience happened to attend the program. The doctors were amazed to see that the children had recovered completely and were now living a life of a normal healthy kid.
Dr Supraja and Dr Chandrashekhar from People Tree Hospitals expressed their happiness reviewing the progress of the program and promised all needed support in the time to come.
Mr Lalith Parmar from Team Sankalp thanked all the donors, patient families, partner institutions and everyone else who have contributed to realising the objectives of Sankalp program for thalassemia cure. He also expressed confidence that together with the support of all involved, we will reach out to more children with cure.