Blogs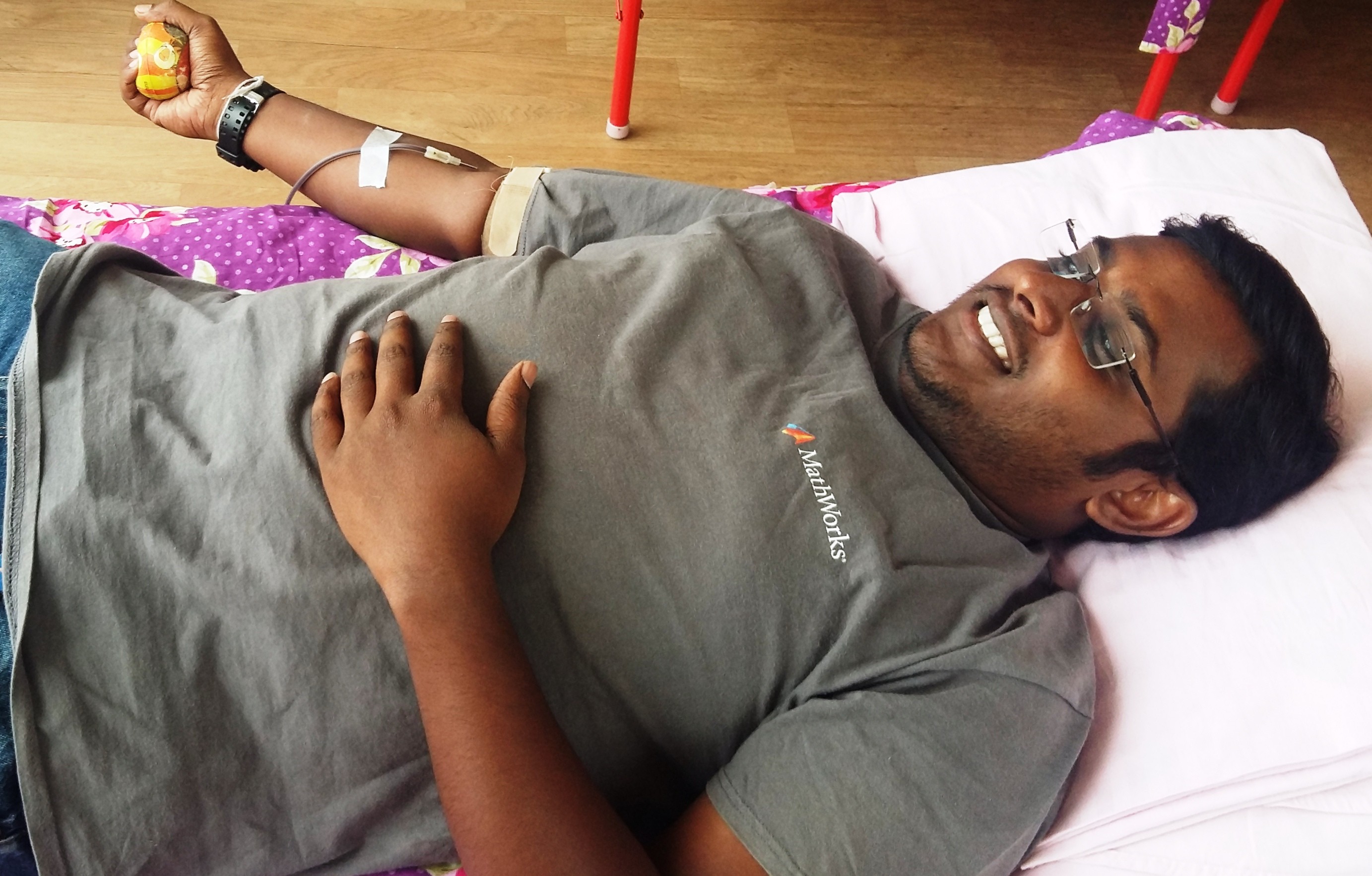 Blood and Blood products are needed 24 hrs a day, 365 days a year- for emergencies, surgeries, organ transplants, to treat burns, injuries, heart disease, thalassemia, sickle cell anemia and many other medical conditions.
Rai Bahadur Sir Upendranath Brahmachari was a renowned Indian scientist and a prominent medical practitioner of his era. He had a remarkable personality and his most outstanding research contribution was the discovery of Urea Stibamine, an organic antimonial compound, which played a vital role in the treatment of Kala-azar (a Hindi term for black fever), a protozoal infection. His "Treatise on Kala-azar" is a premier work on the subject.
Being born is a free nation, receiving great education and not having to worry about staying alive already is more blessing than what vast majority of human beings enjoy. It's sort of a power - a power which comes with a bit of responsibility as well.
Over the 9 years of Sankalp Rakta Kranti, the policy of selecting a blood bank for a drive has been the willingness of the institution to adhere to working standards as mandated by NACO and Drug Controller Gazette, transparency in making units available to any patient on need and most importantly give donors a conducive environment to spur them on to become regular voluntary blood donor for life.
Jyoti Arora is a resident of Ghaziabad. She suffers from thalassemia major. Thalassemia is a blood disorder characterized by abnormal formation of haemoglobin. This results in improper oxygen transport and destruction of red blood cells. This means that she has to undergo blood transfusions every three weeks. In a developing country like India, most thalassemia patients do not live to see an adult life. Due to irregularities in blood transfusion and iron accumulation in internal organs, they suffer from slow physical and mental growth. Jyoti's story, however, is different.
As part of India's endgame strategy, last week Lok Sabha was informed that Inactivated Polio Vaccine (IPV) will soon be given to children as an additional dose at 14th week along with DPT3 and Oral Polio Vaccine (OPV3) to children. According to PTI, the National Technical Advisory Group on Immunisation (NTAGI) has made this recommendation in its meeting held on 12th June last year. Usage of social media as part of strategy to create awareness and dissemination of information about health initiatives is also being discussed.
Knowledge, Open-access and US
On the occasion of the dedicatory services of the "Bose Institute" the great Indian scientist Aacharya Jagadish Chandra Bose spoke the following:
Recently I was invited to talk to Rotarians in Dhanbad who have been trying to shape up their blood donation related activity. It was very difficult for me to plan what I was going to say - after all, I knew that what they had in mind was a virtual blood bank - or in other words - a list of blood donors. I was to talk to a roomful of people who were skeptical about the blood banks and who were sure that the blood bank does not issue blood when needed.
They say change is the only constant thing. We believe in changing for the better. As soon as we have the goal in sight, it is time for review, learning and then set ourselves to achieve the next higher goal.