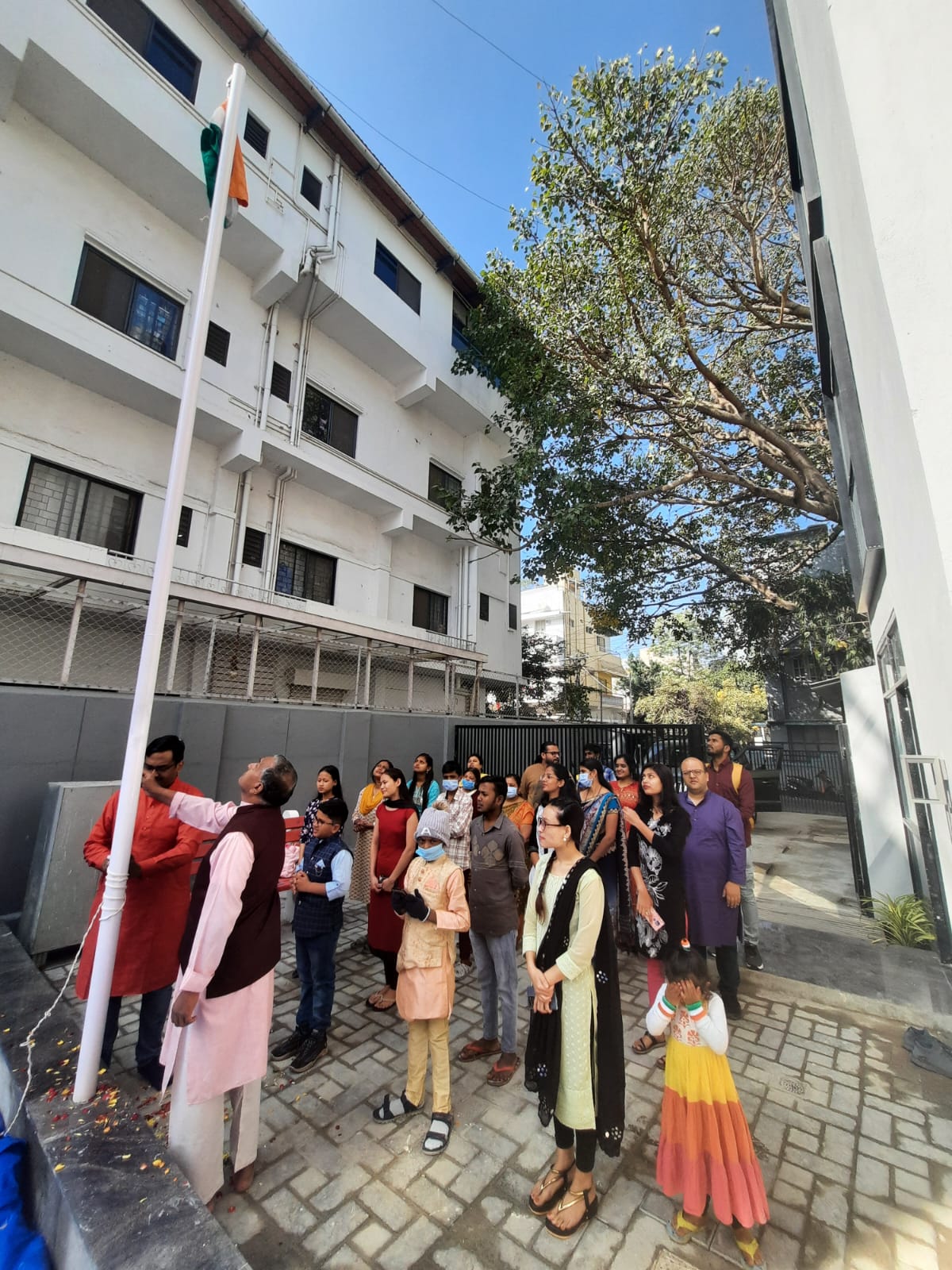 The celebration of national festivals used to be one of the most anticipated events at Sankalp. As the organisation took on more responsibility and spread across geographies, we stopped coming together to celebrate our national festivals. This Republic Day was very special as the Sankalp team got the opportunity to come together on its own brand new campus to mark this very special day. It was a very special moment as Team Sankalp came together with several patient families to unfurl the Tricolour and sing the National Anthem under its protection.
Immediately following the unfurling of the national flag, some folks shared the memories they had of Republic Day celebrations, while others sang. The special day was an occasion to remind ourselves of the responsibility that we, as a team, have accepted towards our motherland. Folks attending the event spent a few minutes nurturing the feeling that each action that we perform as part of our work is towards the larger national cause.
As part of the Republic Day celebration, fun and games were also organized. A special event was a team quiz. Participants had a joyful morning, aiming to be the most informed versions of themselves.
The Team at Ahmedabad also organised a special event. Folks from nearby centres joined online and fun and games were organised with the kids.
A small housewarming ceremony was also organised on this special day as we welcomed Lord Ganesha to our campus. This marked the completion of all the pending civil work, and now Sankalp Child Care Home is ready to receive the first group of kids.
We wish everyone a very happy Republic Day - 2023.