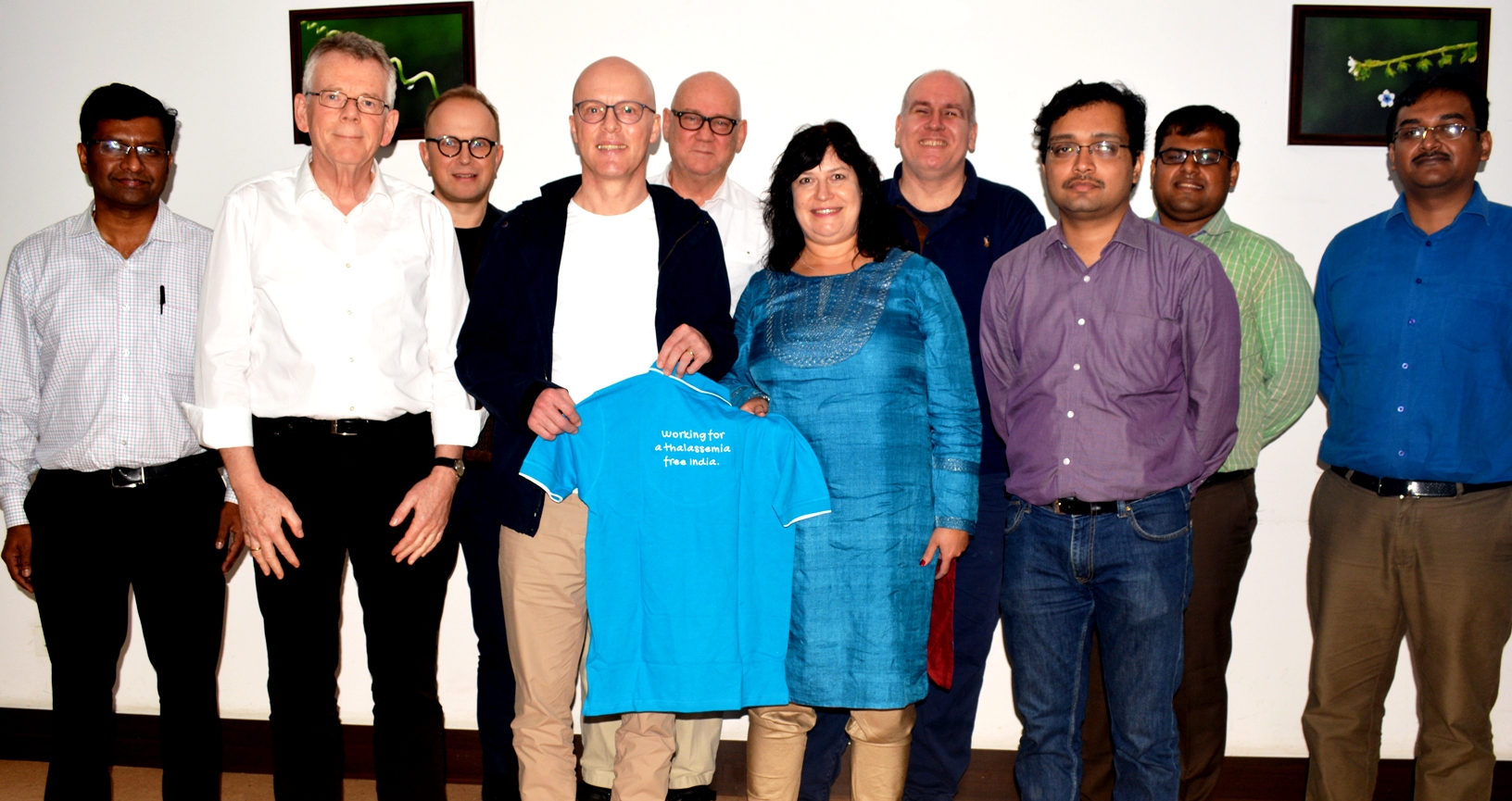 On 9-10th January 2018, we at Sankalp were honoured and excited to host a delegation from DKMS Germany including Dr Thomas Klingebiel, a very well known person in the pediatric BMT and hemato-oncology community.
DKMS is an international nonprofit organization, founded 25 years ago in Germany by Dr. Peter Harf when he lost his wife to leukemia. Today, DKMS has offices in several countries and has registered over 6 million potential donors worldwide. DKMS is driven by innovation and invests in our people's ideas in order to be the premier provider of assistance to blood cancer patients throughout the world.
Since 2014, DKMS has been supporting Sankalp-Cure2Children Network with high resolution HLA typing. The delegation from DKMS came to meet the team at Bangalore and see the work being done. Over the two days, the delegation visited the Sankalp-People Tree Centre for Pediatric BMT, and Project Samraksha - the thalassemia day care centre at Rashtrotthana Parishat. Intense deliberations were organised to understand the details of how we have been able to reach-out with world class cure for patients irrespective of their background, and yet in a cost conscious way . At the end of the two very fruitful days, the three organisations, DKMS, Cure2Children and Sankalp agreed to work together to find ways to reach out to more patients with the option of cure. We are happy to share that as the very first step towards the shared goal, DKMS committed to contributing part of the transplantation cost for next 100 children to be transplanted.
The opportunity that this coming together of three organisations sharing common goal brings is unprecedented. These two days have left us filled with optimism to be able to lessen unnecessary suffering. This puts greater responsibility on our teams to convert the possibilities into action.