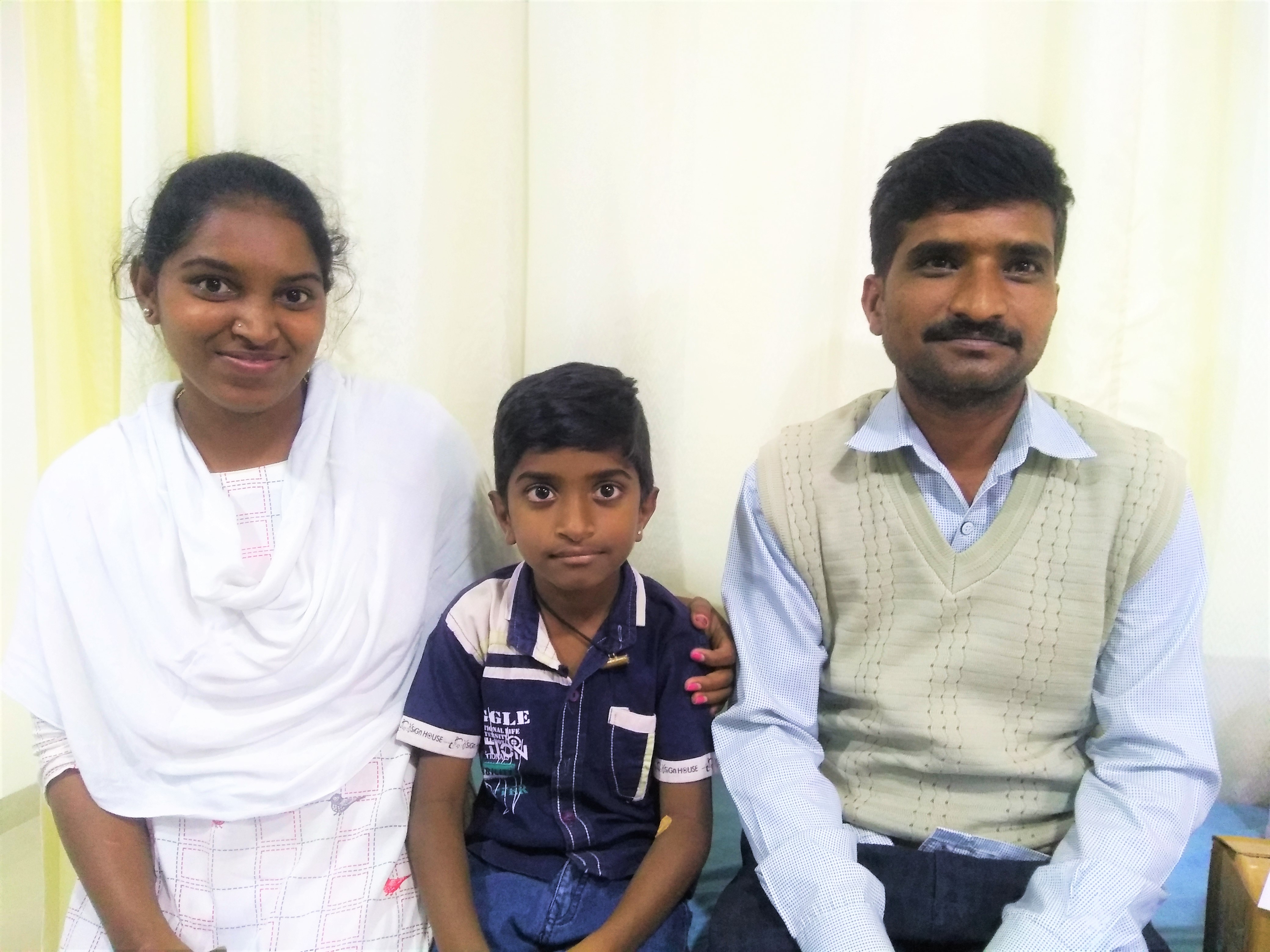 Harshith was 3-year-old when we transplanted him in 2016. A lot went into bringing him in for bone marrow transplant. The family had almost no resources for the transplant and thus when everything was organised, they were very hopeful to see their little one cured as they decided to move forward with the transplant.
A few weeks after his transplant, the cell counts were still poor. The report which monitors how well the marrow has started functioning confirmed the worst fears - his body was rejecting the transplant. The following weeks were very stressful and full of anxiety as the team tried to do its best to at least get his own marrow to start working again safely. Disappointed and yet safe, we discharged the child, still letting the family know that we will continue to stand by their side and do the best. Even in those dark moments, they kept the faith in our program.
A few months later, we selected another donor within his family and offered a second chance for cure. The faith put in by the family and the team paid off, and the second transplant ended up curing the little boy.
Yesterday, 7-year-old Harshith came for a long term follow clinic with his family. He was too young to remember the people who took care of him when he spent months in the isolation room of the transplant unit. Shy little boy did not have much to say. Besides the customary greetings, when nudged to speak, he announced his name and that now he was in KG. For the parents the smile said it all. He must be wondering why his family keep bringing him to the hospital year after year to be poked with needles and get tested. After all, thalassemia is a forgotten nightmare for him.
In the mission for thalassemia free India, the obstacles and challenges fall short of the motivation the team gets to put in the best effort for each child.
We wish good health and the very best to Harshith. Joy and happiness to his family!
Giving life a better chance.
Towards a Thalassemia Free India.
Vande Mataram!