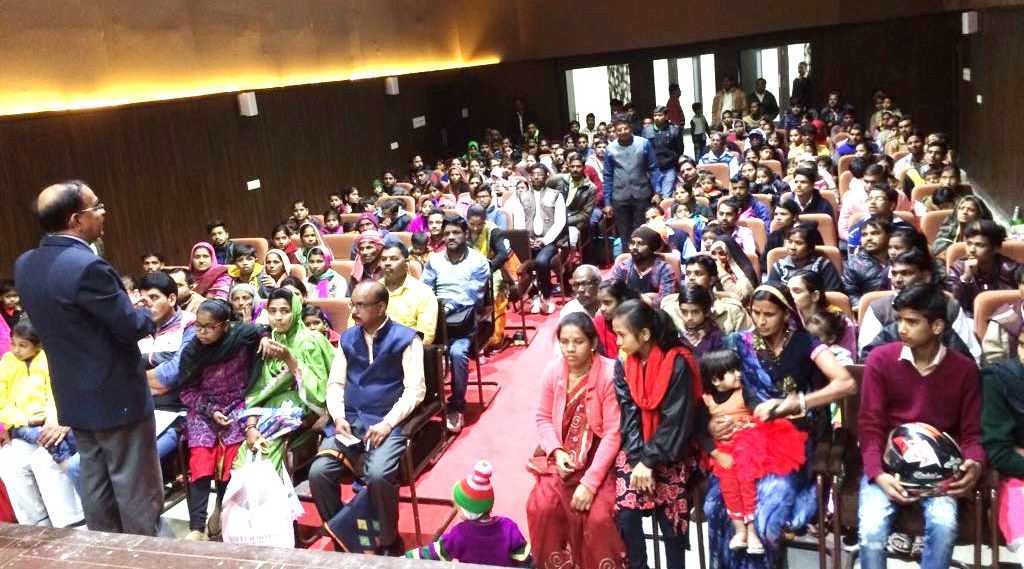 In December 2017, 3 camps were organised in Indore, Bhopal and Gwalior by Government of Madhya Pradesh together with Team Sankalp. As per the memorandum of understanding signed between Sankalp India Foundation and MY Hospital, Government of Madhya Pradesh and Sankalp, we organised HLA typing. In all, about 200 families were offered HLA typing.
All three events saw great enthusiasm from the families. Dr Prakash Satwani participated in the events to guide the families. While HLA typing happens, the doctors and nurses are visiting Bangalore and Ahmedabad to be trained at our centers. The first of the transplants is expected to start in March 2018.
Sankalp India Foundation has been offering HLA typing to families who have a good prospect of cure from thalassemia together with Cure2Children Foundation and supported by DKMS Germany.
Team Sankalp is happy to play a role in enabling more children to be cured from thalassemia.