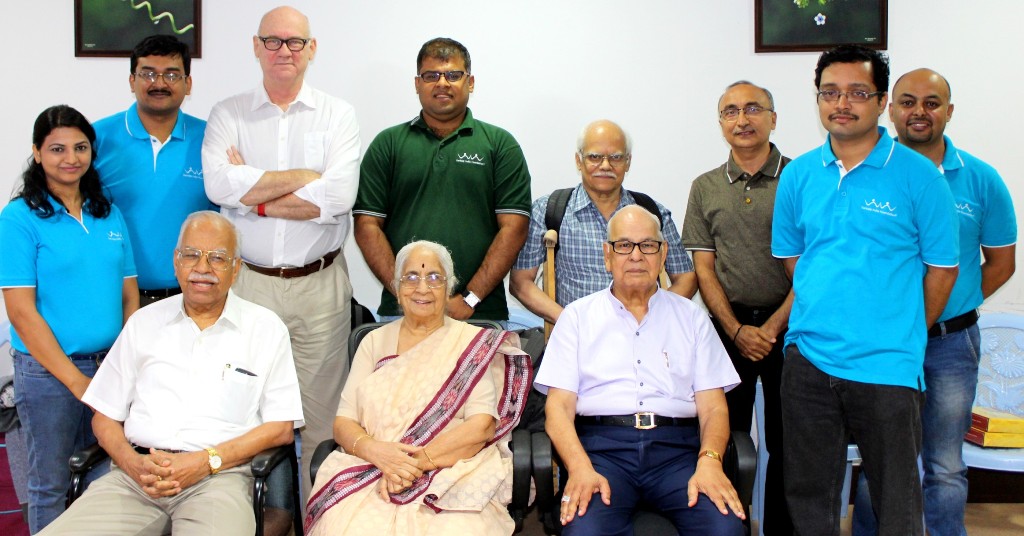 On 21st May 2017 we also had the annual meeting of Sankalp's advisory board. Mrs Jasmine Majethia,  Dr Lawrence Faulkner, Dr Shankar, Mr S V Iyer, Mr J M Maheswariji and Mr Yogeshbhai Lakhani (special invitee) attended the meeting beside the board members of Sankalp.
The meeting started with the presentation of the performance of the organisation in the last financial year. The board expressed satisfaction on the work done last year.
This was followed by the review of the discussion done in the last advisory board meeting. There was vibrant discussion on several challenges. This was followed by the discussion on few key topics on which the Sankalp board requested for advice for the year to come.  The advisory board brings in a huge amount of multi-diciplinary expertise and experience which has been the guiding light for the Team Sankalp.