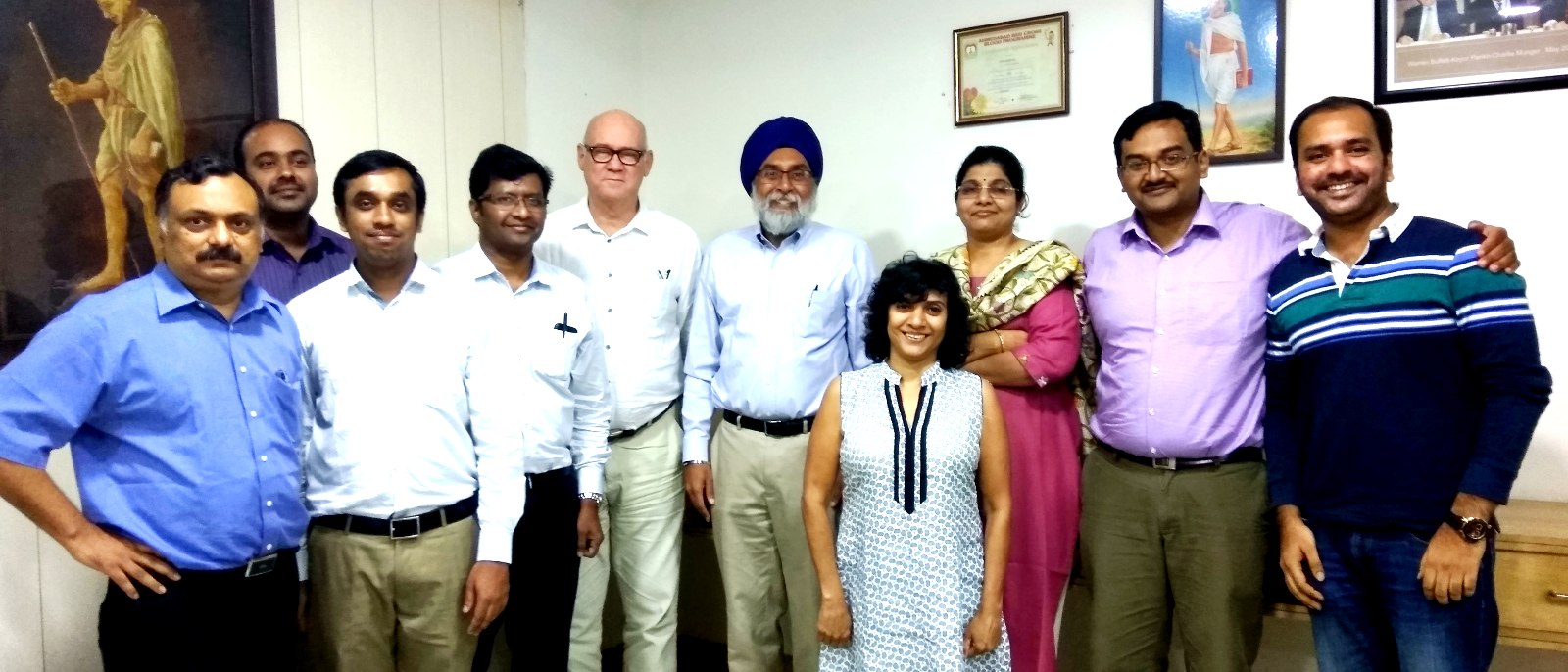 The second meeting of the Sankalp Cure2Children Network was held on 21-22 September 2017 at Ahmedabad. The meeting was attended by representatives from South East Asia Institute of Thalassemia - Jaipur, Sankalp-People Tree Centre for Pediatric BMT - Bangalore, Sankalp-CIMS Centre for Pediatric BMT - Ahmedabad,  J M Wadia Children's Hospital - Mumbai, Dr Jyotishankar Raychaudhuri, Cure2Children Foundation - Italy and Sankalp India Foundation - Bangalore. The goals of the meeting were to review the performance of the transplantation program so far, deliberate on the challenges which the teams are facing and develop common ground for the work to be done in the near future.
The meeting happened at a time when the latest addition to the network, the Ahmedabad unit just completed 12 transplants – with each of the child doing well. It was also well timed for the new program director for the Sankalp-CIMS centre – Dr Vikramjit Kanwar who joined the team in September to get introduced to everyone involved.
BMTPlus, the information technology platform which is used across our network continue to evolve. The event also allowed for a refresher training and introduction to the latest features of the system. The users also shared requests for new features.

The group has vast experience with transplants for thalassemia and has been able to contribute several publications. Nevertheless, there are limitations to retrospective analysis of data. A need was felt to get started with clinical studies. With the ethics committee of Sankalp in place the group deliberated on some ideas one of which would be selected for a multi centre study. The group hoped to get started with this by the end of the year.
With positive outcomes from the haploidentical transplantations been done at SEAIT, other centres planned to adopt the protocol. At the same time there was further discussion on making the current protocol – which already seems to be doing very well, as less toxic as possible on a longer term for the patient. There was also discussion on further simplifying the current protocol to make the transplantation course smoother for the families.
Regular meetings like this one allow for comprehensive review of the work being done across the centres. It allows various viewpoints to be placed before the group and deliberated upon. The synergy that get's built in these meetings gives proper direction and force to the group.