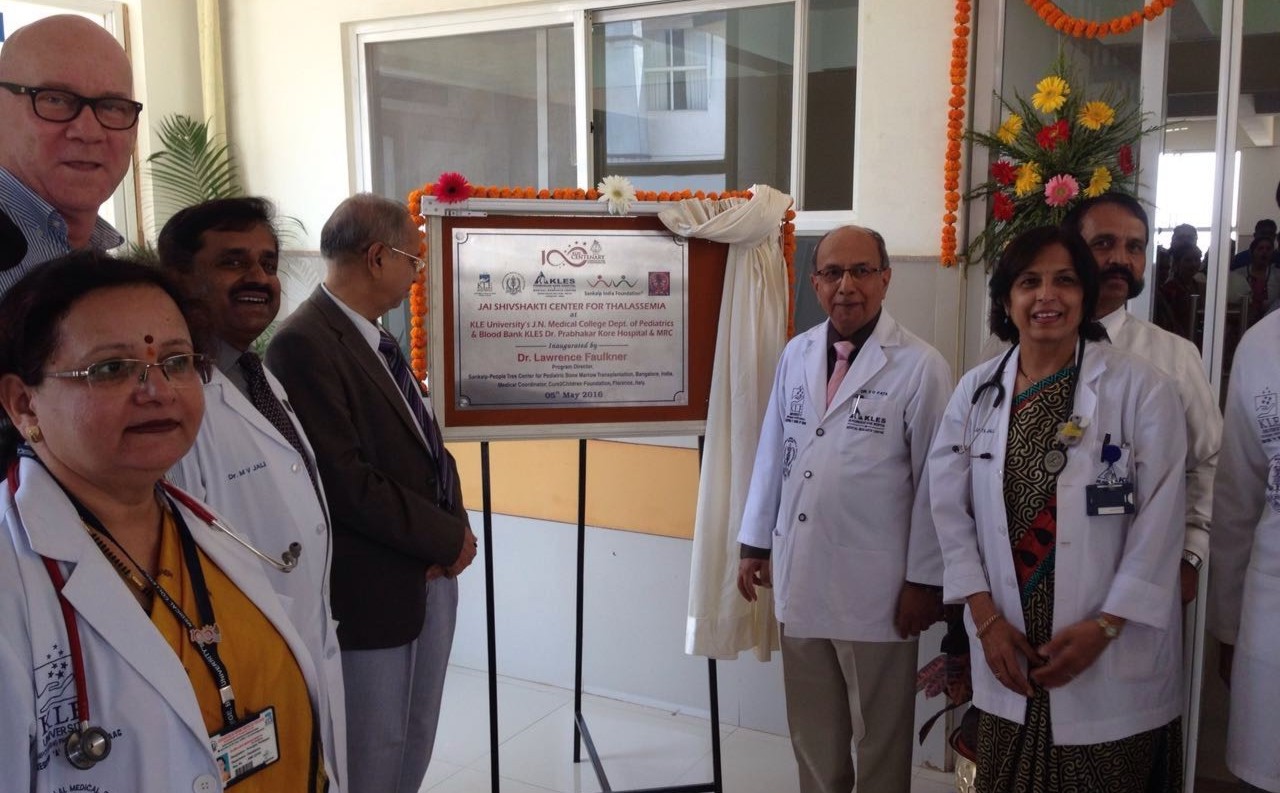 Sankalp is in collaboration with Dr Prabhakar Kore KLE Hospital and Jawaharlal Nehru Medical College, Belgaum to help strengthen the the delivery of care to the thalassemia patients. Jai Shiv Shakti Thalassemia Day Care Centre has provided immense relief to the patients. As part of the regular management process, we have additionally offered HLA typing to the eligible families and found several matches. Some of these kids came to Bangalore for BMT and are now cured from thalassemia.
Taking the collaboration to the next level, Team Sankalp and Team KLE have agreed to come together to start a Bone Marrow Transplantation centre at KLE, Belgaum. This is a big leap forward to offer reliable cure to patients from North Karnataka and border districts of nearby states. Sankalp-People Tree Centre at People Tree Hospitals, Bangalore is already busy enough and this new centre will accelerate the delivery of cure to the patients. The newly established thalassemia day care centre at Wenlock Hospital, Mangalore will also benefit from the new transplant unit. This would be the third BMT unit for Team Sankalp.
The details of the unit are being worked out. Within the first half of 2018 we expect to have the first few transplantations completed.