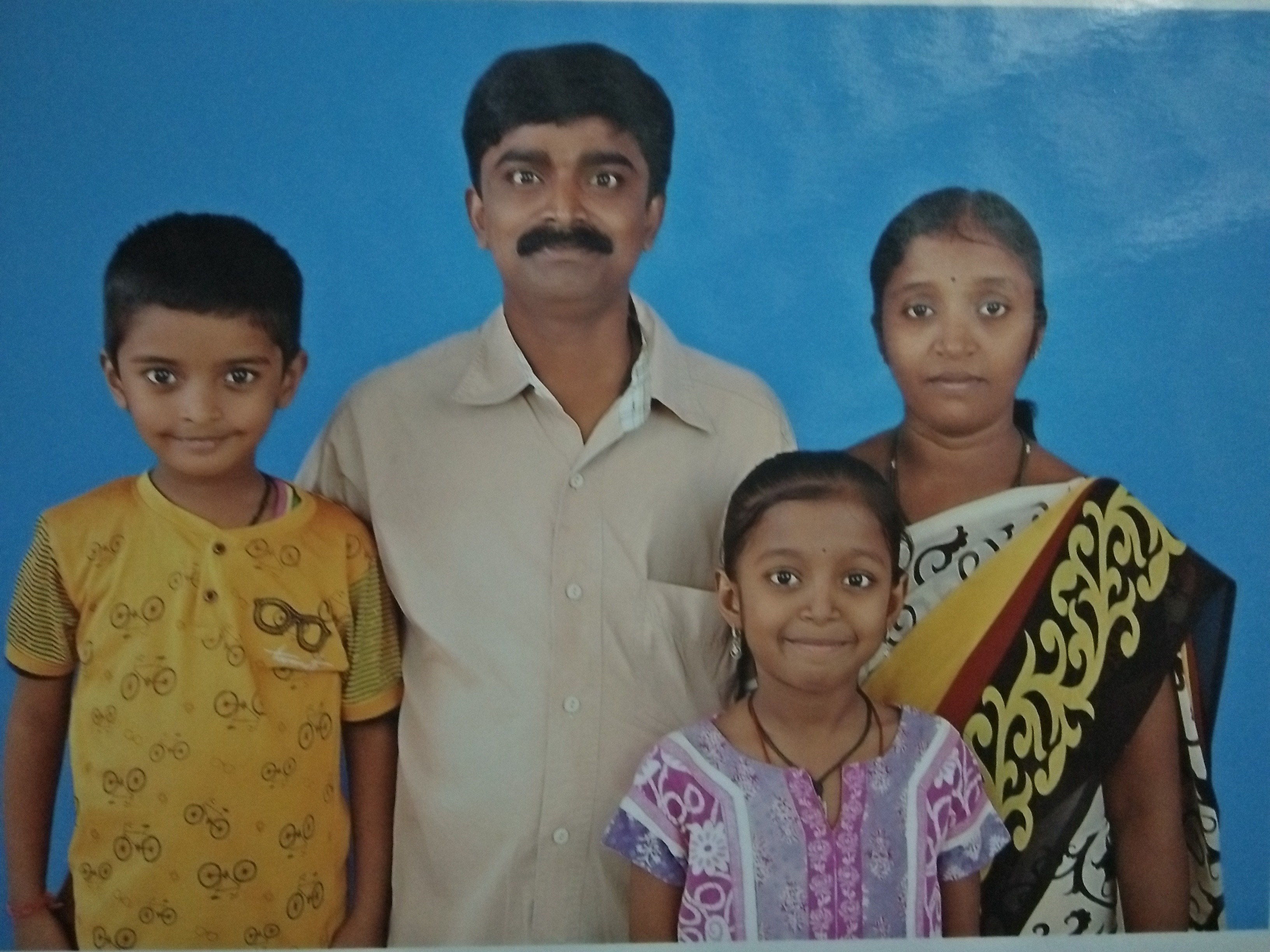 Ramesh was earning his bread by working as a private driver in Mumbai. He and his wife Adeshwari, lived in a chawl in Mumbai. Within a year of their marriage, they were blessed with a baby girl who was named Jayshree. Within few months of her birth, it was clear that Jayshree was not growing normally and seemed to have some medical problems. She was looking pale and ill. Adeshwari's father took them to a doctor and mentioned the whole situation. The doctor immediately suspected thalassemia. Jayshree underwent HPLC test and it was confirmed that she was suffering from thalassemia.
With a lot of difficulty Jayshree started getting blood transfusions regularly at a government hospital. Her maternal grandfather was taking care of her, doing whatever they could with their limited means. Ramesh was a private driver and could not afford to take a day off regularly and struggled to keep the child going. .
Seven years later Adeshwari got another pregnancy. This time they were aware and during the pregnancy she underwent for antenatal screening and found that the child was not a thalassemia major.
When Jayshree was twelve years old, the family heard about Bone Marrow Transplantation, a permanent cure for thalassemia when they got an opportunity to get registered for HLA typing with Sankalp India Foundation. After 4 months the report came and fortunately the report showed that the sibling was a full match.
With the newfound hope Jayshree underwent primary checkup for BMT. Unfortunately her serum ferritin was very high. Doctors said that this could adversely impact the transplant and put her on a aggressive downstaging therapy to control iron load before the procedure. Team Sankalp was involved in her downstaging through weekly follow-up and even support for chelation therapy.
The bundled cost of transplant at Sankalp's centres is the lowest in the country, the amount however was not affordable of the family. The family contributed what they could and requested for help with the remaining amount. Team Sankalp fundraised for the child from its donors.
A year later the doctors were of the opinion that Jayshree had been downstaged as much as possible and agreed to take her up for transplant at Sankalp-CIMS Pediatric BMT Program at CIMS Hospital, Ahmadabad. She did have a relatively stormy transplant course but after a month and a half, emerged with a fully engrafted marrow from her sibling. She was discharged from the hospital and moved to an apartment nearby. Currently she is in step down process and doing well. Her recovery is slow but steady.
We wish her good luck and and a happy journey on the road of life!