Sankalp Awards
Sankalp India Foundation Felicitated on WBDD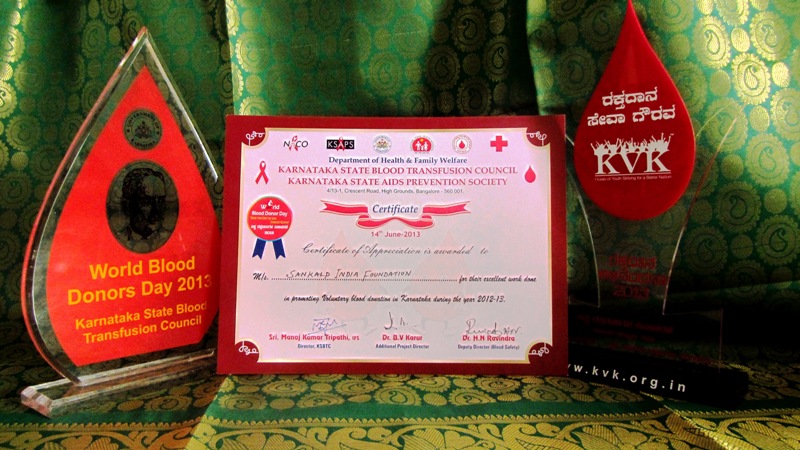 sankalp
Tue, 02-Jul-2013 - 14:05
Gillete, in a recent initiative, located citizens from nook and corners of India, who have done simple but inspiring work. They presented the Blade Of Honour award to citizen soldiers who have contributed to the society with their soldierly values.
Sankalp wins Spirit of Humanity Awards 2011
On the second of April as the nation rejoiced the triumph of the Indian cricket team at the biggest stage in cricket, volunteers of Sankalp had another reason to celebrate. Sankalp India Foundation had a few hours earlier won the Spirit of Humanity Awards 2011 for being one of the committed NGOs working in the healthcare sector.
Lisha
Fri, 08-Apr-2011 - 17:17