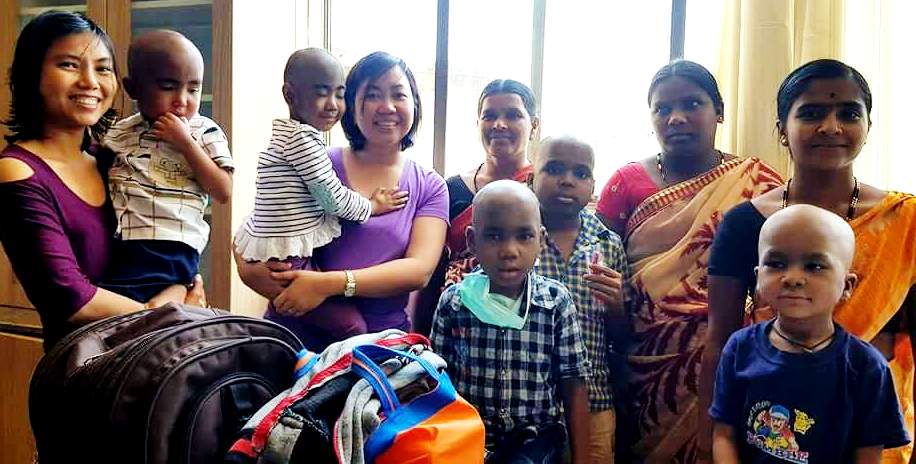 The month of December saw yet another milestone for Team Sankalp. We took two strides forward in our mission to give life a better chance.
We undertook a haploidentical BMT for a little girl from Philippines at Sankalp People Tree Centre with alpha-thalassemia for Pediatric BMT. DKMS Germany, our partner organisation which has been supporting us with HLA typing kindly offered to cover the cost of transplantation.
Under the watchful eyes of Dr Stalin Ramprakash, the Program Director of Sankalp-People Tree Centre and Dr Lawrence Faulkner, the Medical Coordinator of Team Sankalp, the transplantation process went as planned and the child has fully engrafted. Currently the child is in the 3rd month post transplantation and the experience with her transplant brings in promise to numerous families who may not have a matched related donor.
The mother and father are ​at least ​half matches to the child​. A new method of transplantation called haploidentical transplant  ​has now become mainstream as a result of a large body of evidence pointing to increased safety and effectiveness compared to other alternative donor sources such as volunteer unrelated donors or cord blood banks. We believe that at present the use of unrelated donors is ethically questionable and largely profit-driven.
While the team at Bangalore were busy with the haploidentical transplantation, our team at Sankalp-CIMS centre for Pediatric BMT came across a child who was in need for autologous transplantation to cure Neuroblastoma. Cure2Children foundation pitched in with part of the funds needed and we were happy to have the transplantation done at our centre.
Like the Bangalore experience, the transplantation happened by the book and the child is doing well. Contrary to thalassemia, the chances of success of transplantation are low in neuroblastoma and the patient has limited time. Nevertheless, coordinated efforts are being made all over the globe including the Global Neurobalstoma Network to improve the outcomes. We are happy to see the little one cured and on track for a normal life ahead.
We thank our partner organisations for putting their faith in our people, systems and processes. Together we are making a difference!