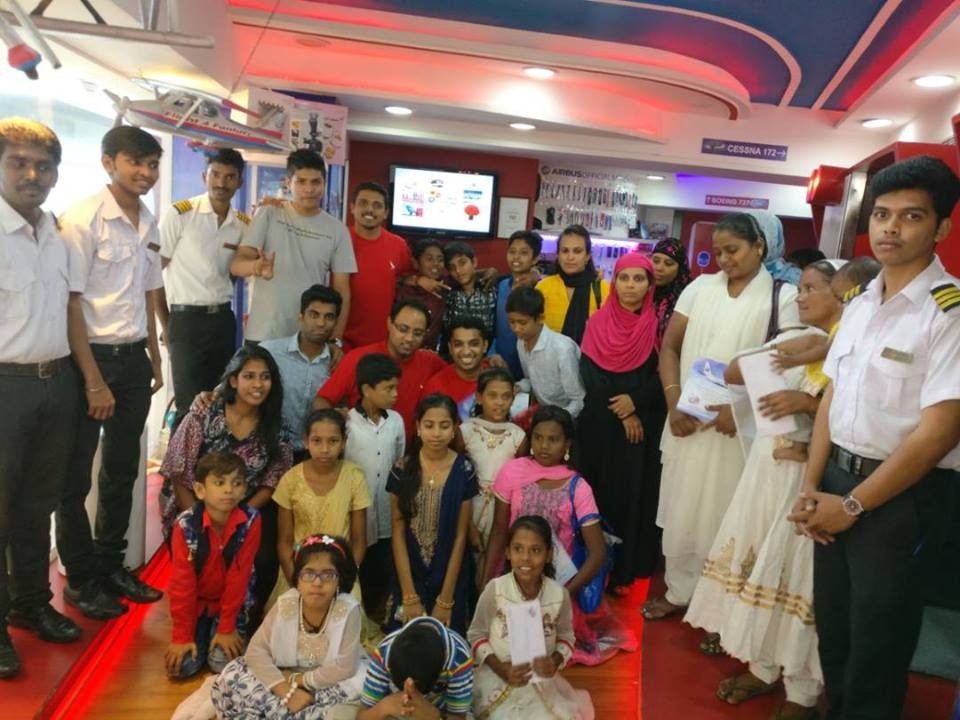 Sankalp India Foundation dedicated 8th of May to commemorate both the thalassemia patients who are no longer with us but are always close in our heart and to celebrate with all those patients who are alive and fighting everyday for their right to a better quality of life.
India, considered to be the capital of thalassemia, sees around 10,000 children born with the condition every year. However, the disease is still overlooked when we talk about the burden of the disease in the country. Many of these die before the age of 20 due to poverty and lack of treatment. Unfortunately, there is no prevention and control programme at the national level.
Cathay Pacific had partnered with us to give the kids of our Thalassemia day care center a day of Joy and Hope. There were 16 kids who had spent a wonderful day at Flight4 Fantasy, Forum Mall, Koramangla, experiencing flight simulation. Flying a plane is one of the most desired, but unfulfilled dream that most have. Flight 4 Fantasy is the only flight stimulation center in India, providing an experience of virtual flying to non-pilots.
The kids had a joyous flight in the Boeing 737-Commercial Jet, Fighter Jet-Military and Cessna-General Aviation. Certificates and goodies were also given to them. The kids were delighted when they started flying along with the pilots. The kids were excited to put on the 3D glasses and fly the fighter jet, which was the most attractive of all, with accentuated pitch and roll movement, to provide an unmatched fun filled time. They were challenging each other for an aerial combat too with missiles!
Taj Sats Air Catering limited had provided food packets to the kids with lots of chocolates to relish on. The kids had a gala time roaming around in the mall with their parents. We would like to take the opportunity to thank Cathay Pacific to give these kids wings to fly.
These kids come regularly to our day care centers for Blood transfusion. It was amazing to see them so vibrant and full of life!