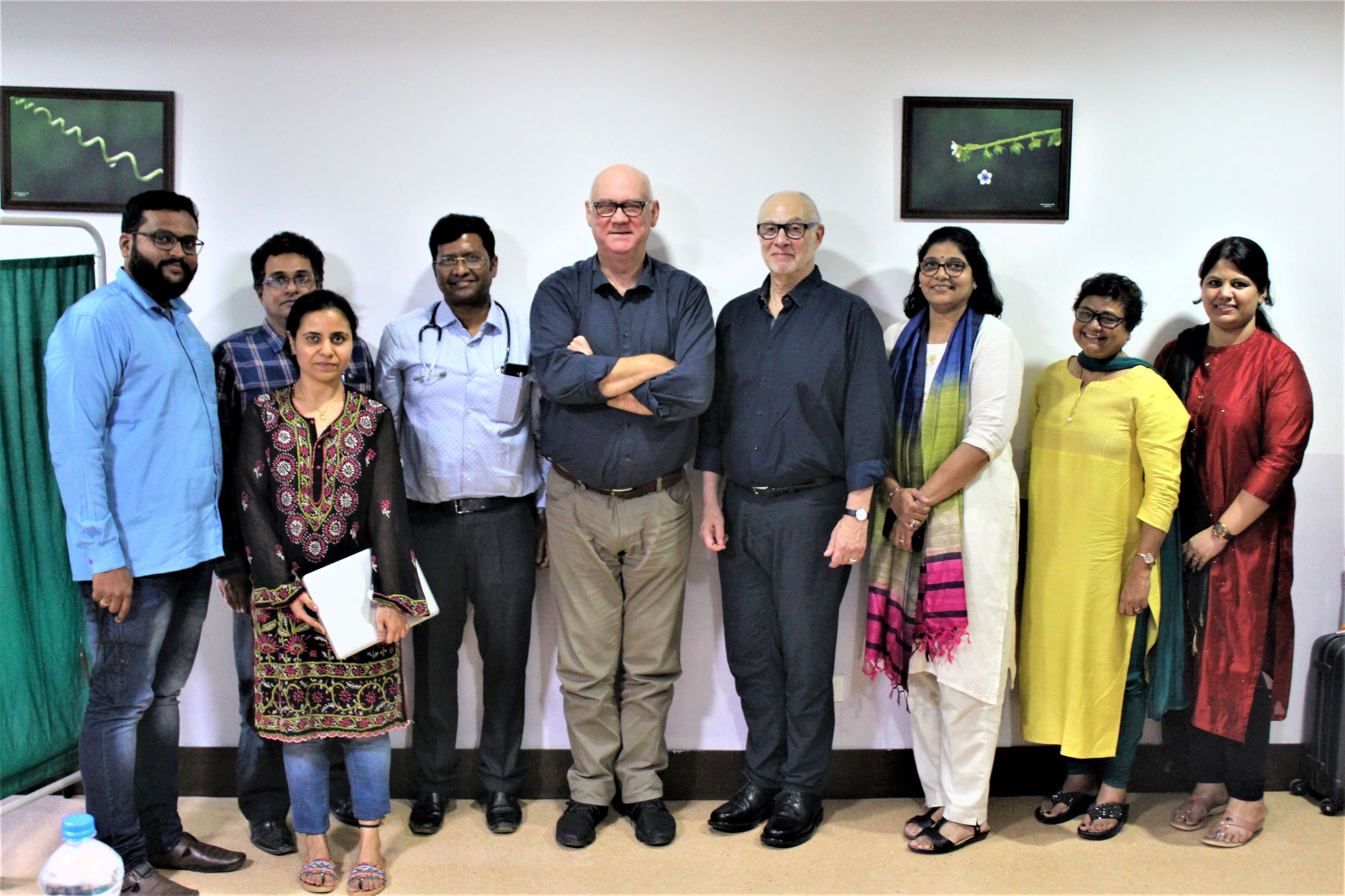 In 2013, one morning a few weeks after the new day care cent with Rashtrotthana Parishat started, a 24-year-old girl was brought into the day care supported by 2 people. She could not walk and her skin tone seemed abnormal - thanks to the heavy iron overload. Till this age she had never taken a medicine to remove iron. She was grossly under-transfused as her family had struggled to organise the AB- blood units that she had. She had brittle bones, pain and no confidence.
The situation looked very bleak and the same showed on her face. In our first conversation with her, the main goal was to give her confidence that things could potentially improve with proper care. Almost mindlessly, as part of a larger conversation one of us remarked - "someday you may even get married". There was silence in the room and that's when realization came that she may not even have started menstruation. The team got the right things going right away, and it showed results. A few months later, the same girl who was carried into the day-care told her mother not to come along for transfusions as now she was a big girl! Visibly she was happier. The doctor in-charge shared with us that she has started her periods. On the next world thalassemia day, the girl was all over the place, hopping around, chirping, ensuring that everything was perfectly organised for the little kids who she wanted to have a great day. The little girl got our team to appreciate the importance of development more than any book could have ever explained.
14-15th October 2019 have been marked with a lot of warm emotions and fondness in the book of Sankalp India Foundation and Cure2Children Foundation, as Dr Charles Sklar, Pediatric Endocrinology who was the Director of Long-Term Follow-Up Program at Memorial Sloan Kettring, New York spent time with us helping us take a leap forward in caring for abnormalities of physical growth and sexual development, and treatment of endocrine disorders both for those kids who have received bone marrow transplantation at our centres and those who continue to receive care for thalassemia. This visit was an occasion to define the problem statement better and initiate work towards a strategy for comprehensive management.
The last three months were spent in anticipation and preparation of Dr Sklar's visit, getting kids to be examined for development and their hormone levels measured. Dr Sklar examined a selected group of kids along with our medical team which was followed by case discussions. It was an emotional moment to meet some kids who were so far off from transplant. Seeing them having restored some normalcy in life even with thalassemia and other disorders was quite moving. Now starts the journey to take the 'normalcy' beyond end of transfusions - and achieve more on growth and development front. One day was also spent with the kids who are likely suffering from endocrine issues because of thalassemia itself and associated iron overload. As the day progressed, it was clear that whatever strategy and system we have put in place for transfusion and chelation management could be extended to offer world class care for endocrine problems across our day care centres - a goal which is far too important to be delayed any further.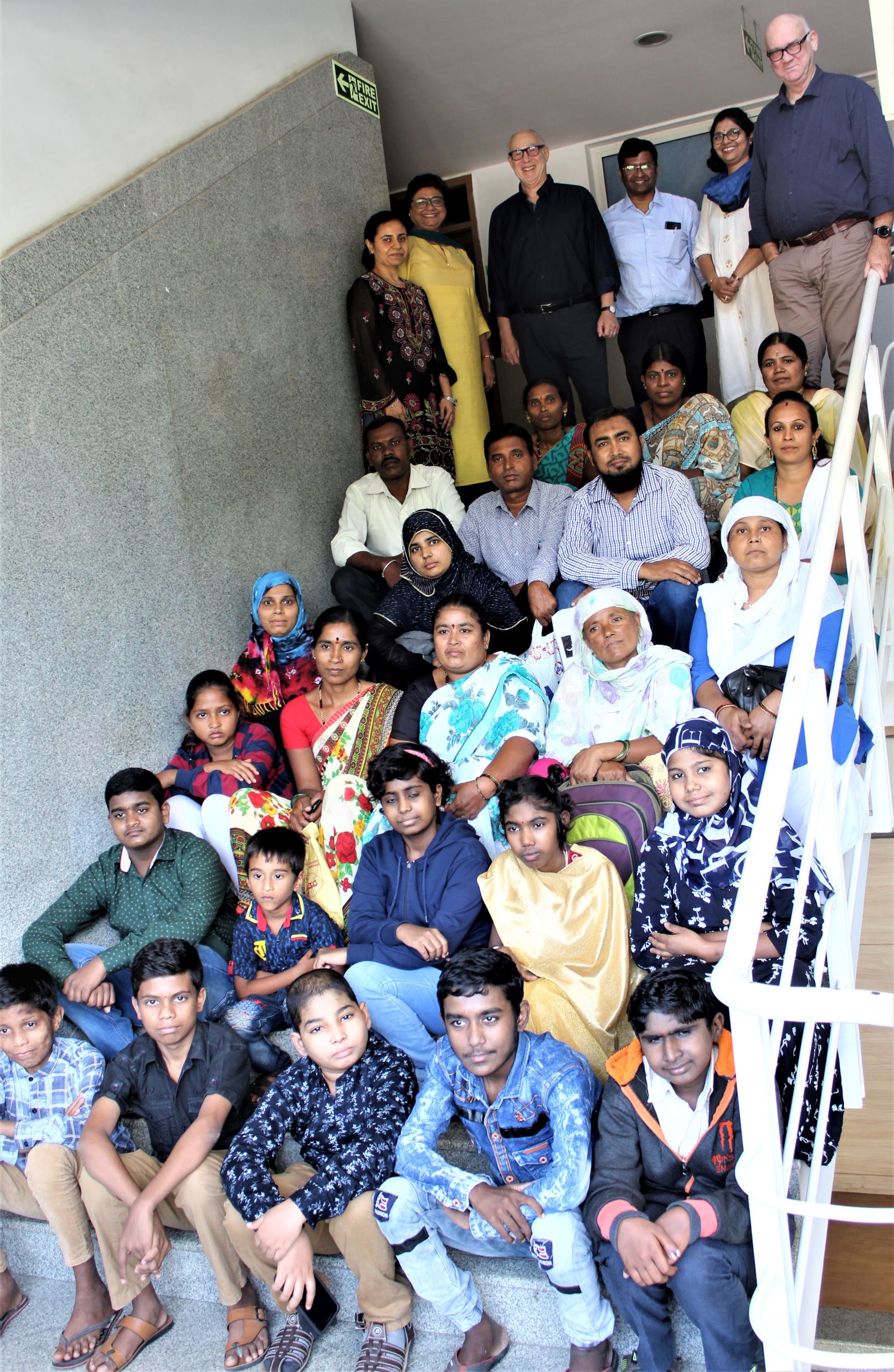 Deliberations on the wider issues of toxicity associated with treatment regimen, identification of source of problems, what to anticipate on a long term with the treatment that we use, what could be the best steps forward for our kids and several other topics happened to be discussed through the two days. Dr Sklar also promised to be involved on a regular basis to help setup monitoring and treatment guidelines, review specific complicated situations and periodically visit us to ensure that we continue to make good progress towards the lofty goal that we have opted to undertake.
Dr Lawrence Faulkner has been a strong advocate of ensuring that treatment regimens be designed taking into account the long-term interest of the patient rather than just achieving success at transplants. With Dr Sklar's participation, the team is in a much more competent position to ensuring that our kids don't just get the best possible transplant outcomes but go back to society in best shape possible.
It's amazing that we are now talking about long term survivorship program - even with our limited resources and challenges! It's wonderful that the people who have spent their lives solving specific issues are joining in the team to make an overall integrated impact. No words of gratitude are enough for all those who in very unique ways have made this journey possible. The entire team feels more resolved and determined to do what is right - to give life a better chance!