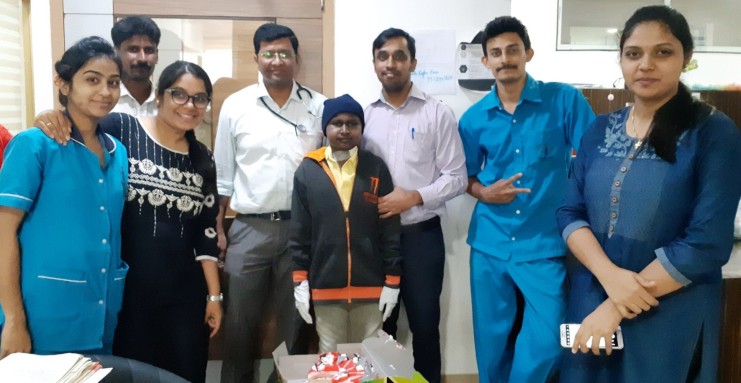 Tracking each kid who came to our day care centres, we were sure earlier this year that a diagnosis of Severe Aplastic Anemia or Fanconis Anemia meant the child will not make it. These conditions are treatable and even curable. While we focussed on Thalassemia we had to admit that unless we stepped in, more young lives will be lost-leaving families devastated for a lifetime.
It was a big day as Yogesh gets discharged from our Transplant Centre in Bangalore. Over last few months the team has left no stone unturned to ensure that his fragile body tolerates and recovers from the intense treatment that was his only chance.
Yogesh has lit the lamp of hope for several others who eagerly await their transplants. As for the Sankalp - Cure2Children Foundation Network, we only wish that we replicate and exceed what little we have been able to do with thalassemia.
Another few kids are at various stages of their transplant for non-malignant blood disorders other than thalassemia as of date and more are joining the queue. A moment to pause. A moment to think. And a moment to redouble our commitment to "Give Life A Better Chance". Thank you so much everyone who joined hands to make this happen!