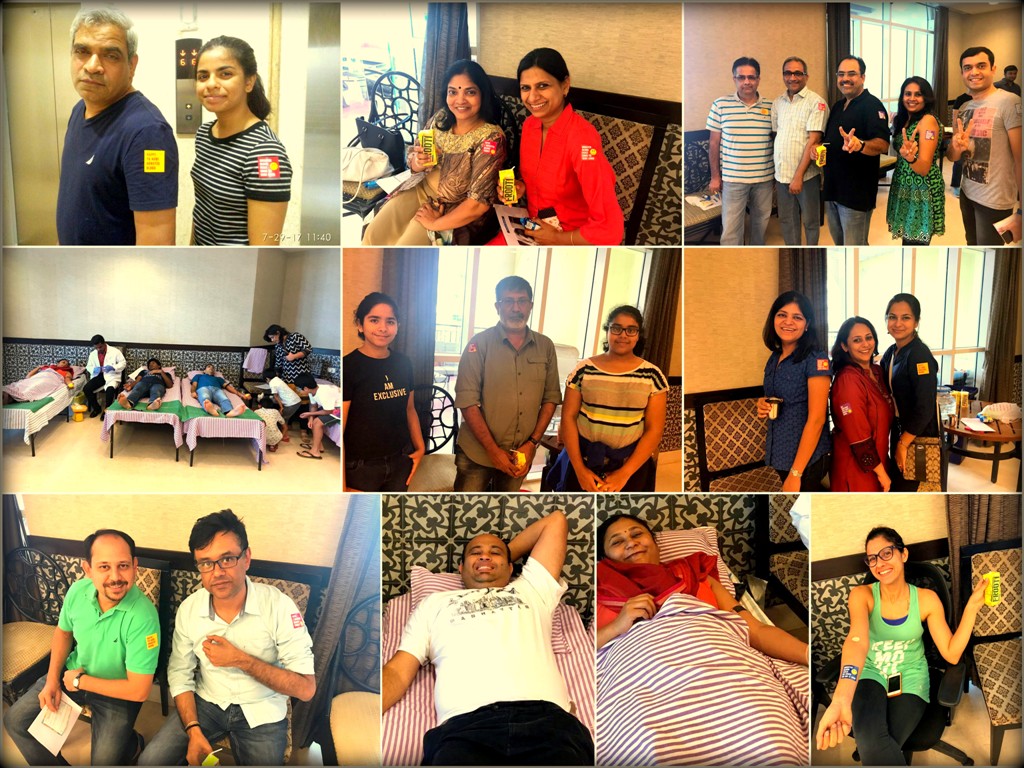 The following is the experience shared by a student volunteer from Ammucare charitable trust after the blood donation camp organised at Mantri Espana on 29th July 2017.
"Blood donation today is a growing need in India. The requirement being four times the current availability, many children suffering from thalassemia don't receive blood transfusions on a monthly basis due to availability. I feel in today's day and age we need a lot of more awareness and information sharing about the benefits of donating blood. The last time I volunteered to help for a camp, I expected people to be in pain, feeling dizzy and nauseated. But I was pleasantly surprised as to how the whole camp was organized. The registration was simple and not time-consuming, the people were friendly and made you feel comfortable in the environment. Proper arrangements such as refreshments and cots for people to lie down, were arranged.
The whole process was smooth and comfortable. When I turn 18, I would definitely want to give blood, now knowing that the process is so simple and pain-free and also towards a good cause.
So I encourage all of you to do the same because it will save a life."
Meshita Advani