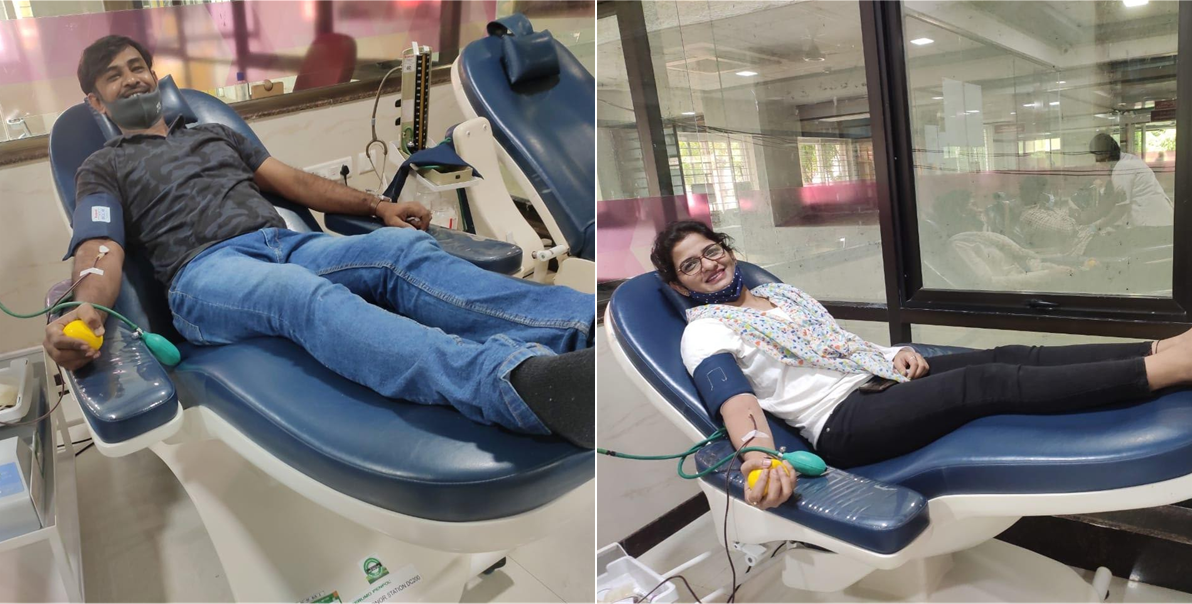 "Give Blood and Keep The World Beating" is the slogan adopted by the World Health Organisation to mark the World Blood Donors Day which was celebrated on 14 June. India celebrates her own special National Voluntary Blood Donors Day on 1st October to celebrate the birth date of Dr J G Jolly, who was known as the Father of Transfusion Medicine in India [http://www.sankalpindia.net/news/why-1st-october-celebrated-national-vo…]. This practice has been in place from 1975.
India set for itself a big goal to reach 100% voluntary blood donation by the year 2020. However, due to several reasons, including the covid-19 pandemic, we fell behind. It is now prudent that we make amends and take the country towards it's rightful destination - that every of unit of blood required should be available through donations by voluntary, non remunerated and willing donors.
In the month of October 2021, we conducted three blood drives. In one of the camps, the oldest volunteer was aged 61 years and he had traveled for more than an hour to donate blood, which is truly remarkable. There were young energetic people who traveled from Mysore to Bangalore to donate blood. While the blood donation camp was being organized by Rashtrotthana at Samraksha, the thalassemia daycare centre, volunteers from VFC volunteers actively engaged with children through a variety of activities, which was a combination of fun and learning.
This year on the National Voluntary Blood Donors Day, Sankalp was felicitated by Indian Red Cross Society Blood Bank and NIMHANS for it's contribution towards promotion of volutnary blood donation over the years. Sankalp is grateful to the honor bestowed upon it by these institutions. Till date Sankalp has organized more than 1500 blood donation drives collecting over 130,000 units of blood. Sankalp wishes to place on record the countless number of blood donors and organisations who over the years have believed in us and made this happen. This recognition is for the blood donors
We should leave the effects of the pandemic behind us and look towards a brighter, better time. No better joy than donating blood and saving someone's life. In case you wish to donate blood or organize a blood donation drive, call us at 9480044444.