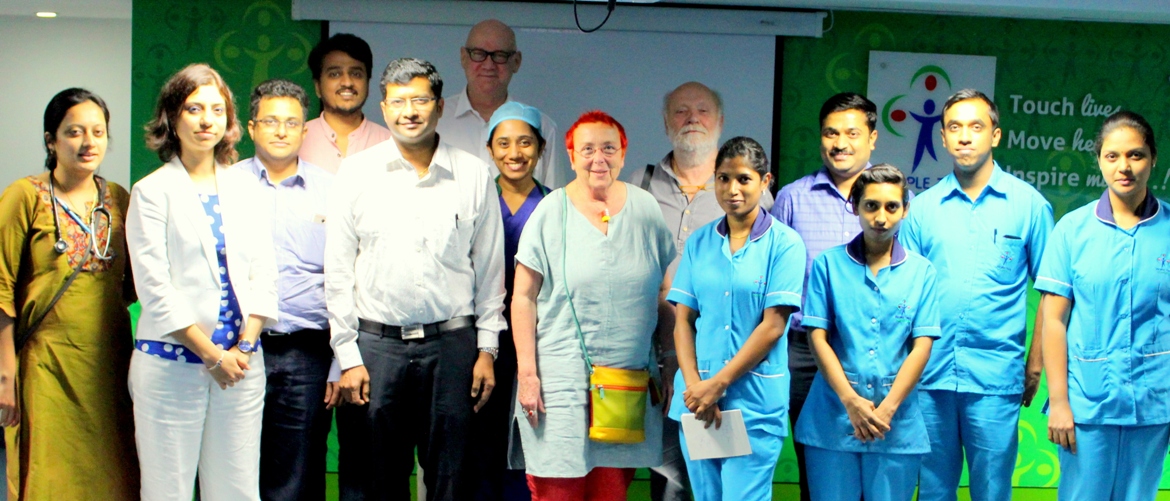 We were happy to have the visit of eminent global experts of transplantation for Sickle Cell Disease, Dr. Francoise Bernaudin and Dr. Mathieu Kuentz from the Referral Center for Sickle Cell Disease, CHIC, Creteil Hospital and the DrepaGreffe Association France from 27th February to 1st March 2017.
They visited Sankalp-People Tree Centre for Pediatric Bone Marrow Transplantation and also Project Samraksha - the day-care centre for thalassemia.
The visit provided a great opportunity for exchange of ideas and scientific deliberation. They also met the first family which is receiving transplantation for sickle cell disease at our centre and reviewed the progress. They also expressed happiness at the way the whole program is organised and have promised to stay connected with our program.
We would like to thank them for sparing from their precious time to visit us. We would also like to thank Cure2Children,Italy for facilitating this visit. The insights, guidance, appreciation and encouragement we receive from the global experts motivates the team to push further to realize the goal of making reliable cure accessible to each child suffering from hemoglobin disorders.