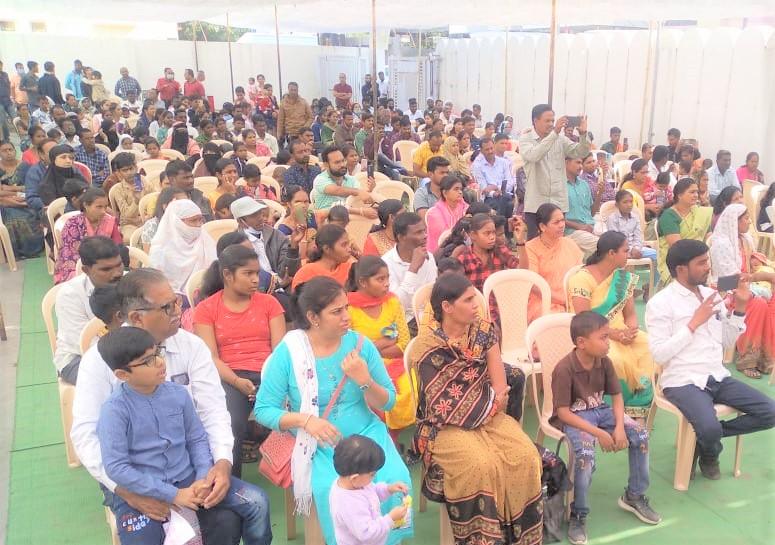 On December 25, 2022, Akola, Maharashtra, will host yet another HLA testing drive. In this drive, 73 patient families and about 300 individuals from 8 districts in and around Akola were tested.
It was a very special HLA drive since it was a repeat event with the Akola Thalassemia Society. The good news that the drive brought was the presence of 10 kids who were cured of thalassemia by a bone marrow transplant. These kids were tested in similar camps organised by us. Of these 10 kids, 8 were cured at Sankalp's BMT centres. The families who had a child cured came up on stage and spoke about their transplant journeys, something that gave a lot of confidence and reassurance to the participating families. Many families received proper thalassemia care and cure guidance for the first time.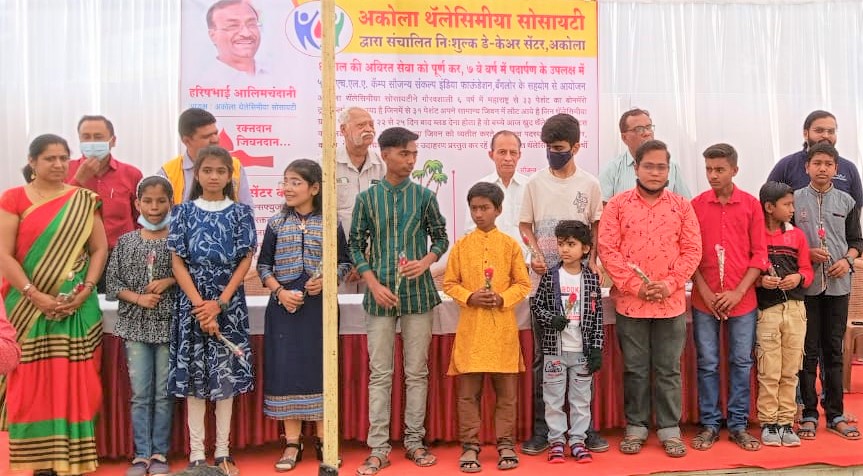 On the sidelines of this event, there was a meeting to see how we can work together to strengthen thalassemia management as well. We hope that the beginning made on this front will fructify.
About Sankalp's HLA Drives
Our path to curing thalassemia begins closer to home when we organise HLA testing drives. In 2015, we first had the opportunity to make HLA typing available to more families, thanks to the generous support from DKMS, Germany, and came up with the concept of meticulous drives. Weeks of planning go into identifying and enrolling families for these drives. Pre-labelled HLA and consent forms are prepared, and a date and time are fixed. The main goal of gathering families locally is to be able to provide them with extensive information on the journey to a cure. When the HLA testing drives take place, the families are initially informed of the cure option and what it entails. Real-world success data and limitations of the procedure are shared. Families often engage in conversations that end up increasing awareness and dispelling myths. After this, the samples are systematically collected, with the names and identifiers of the patient and prospective donors verified against the pre-labelled kits.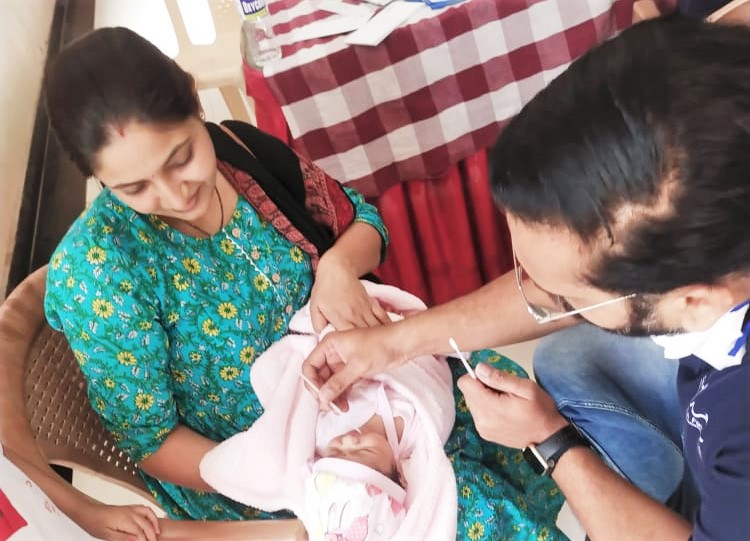 The kits are then sent to our HLA office, where they are quality checked and shipped for testing. The reports are usually returned within a month. BMTPlus, our knowledge management system, has specific capabilities to organise raw data, which is electronically exchanged in the form of reports that are easily interpretable by clinical teams. The automatically generated reports then undergo two levels of verification and are released to the clinical teams. The sharing of sensitive genetic testing reports is done with due rigour to ensure the families understand the implications.
HLA testing drives are extremely important because they mark the beginning of our journey toward a cure. Each family that is connected to the network through these drives will have the option of moving forward with a cure if it is clinically feasible. We do not let financial constraints stand in the way of families because of the generosity of our donors. Often years after being cured, the families recall the day they came for the HLA testing drive and how the teams supported them through their journey.
We continue to work together with grass-roots partners to ensure that a proper system is set up for thalassemia prevention, management, and cure. It was nice to conclude the year 2022 with this event.