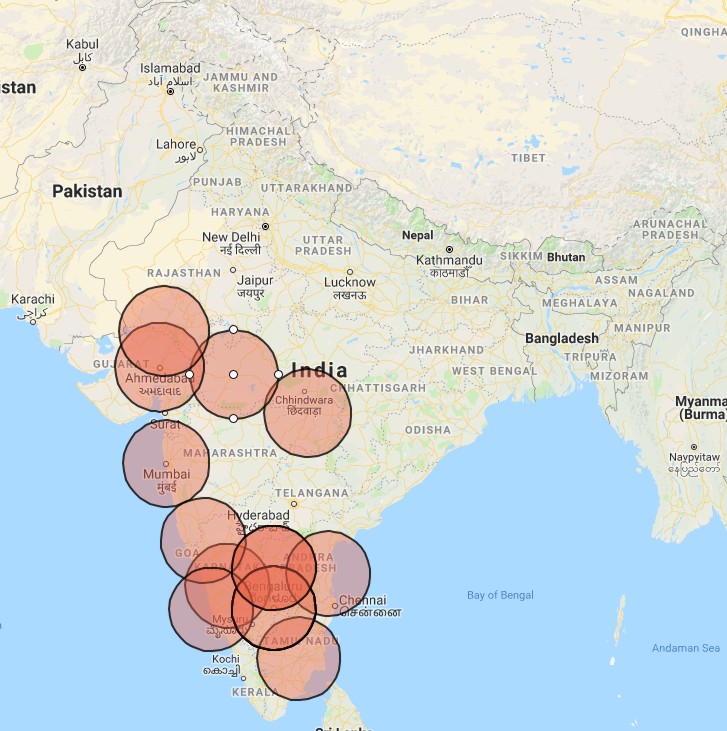 In September 2018, we took our mission for "Thalassemia Free India" further by signing up the MoUs to replicate our model of comprehensive care and management for thalassemia in more regions.
The first MOU was signed between Kauvery Hospitals, Trichy and Sankalp for the establishment of 8 bedded day care centre. While the hospitals will organise for all the resources, Sankalp has taken up the responsibility of training the staff, provide access to information technology platform for thalassemia - ThalCare, provide technical expertise, consultation with the experts and regular monitoring  for the centre. The centre is due to be inaugurated in October. Dr Chandrakumar the MD and CEO of Kauvery Hospitals is very keen on ensuring that comprehensive and quality care for thalassemia is made available for a large population around Trichi.
Another MOU was signed between Samarpan Blood Bank, represented by Sh Nitin Bhai Maniar and Sankalp for strengthening the existing day care centre at Mumbai. Mumbai serves a large population of thalassemia patients from Maharashtra and yet the options for comprehensive care of thalassemia are limited. Sankalp is looking forward to augment the good work already being done by Samarpan so that each child may receive quality care for thalassemia and Samarpan may be able to accommodate more patients. The team from Samarpan including Dr Pallavi and Darshana came over to Bangalore to visit our centres.
Collaborations have also been setup with Adani Group & Rotary Wall City Charitable Trust in Bhuj, Indian Red Cross in Rajkot and Indian Red Cross in Nellore to establish day care centres where systematic care is delivered. All of these centres are building up steam to register patients on ThalCare and look at organizing the basics. With availability of safe blood not a challenge at any of these places, good support of labs being available, ground level coordinators being trained by the Sankalp team it is a matter of time by which things will be streamlined to be at par with the existing centres managed by Sankalp in Karnataka.
We are happy to have participated in the Equitable Healthcare Access Consortium meeting in Madurai earlier this year, which helped build connections with like minded organisations across the country. It is through this forum that the conversation for daycare centres at Trichy and Abu Road started.
Map shows circles of 200 km radium around day care centres where Sankalp is supporting thalassemia care.