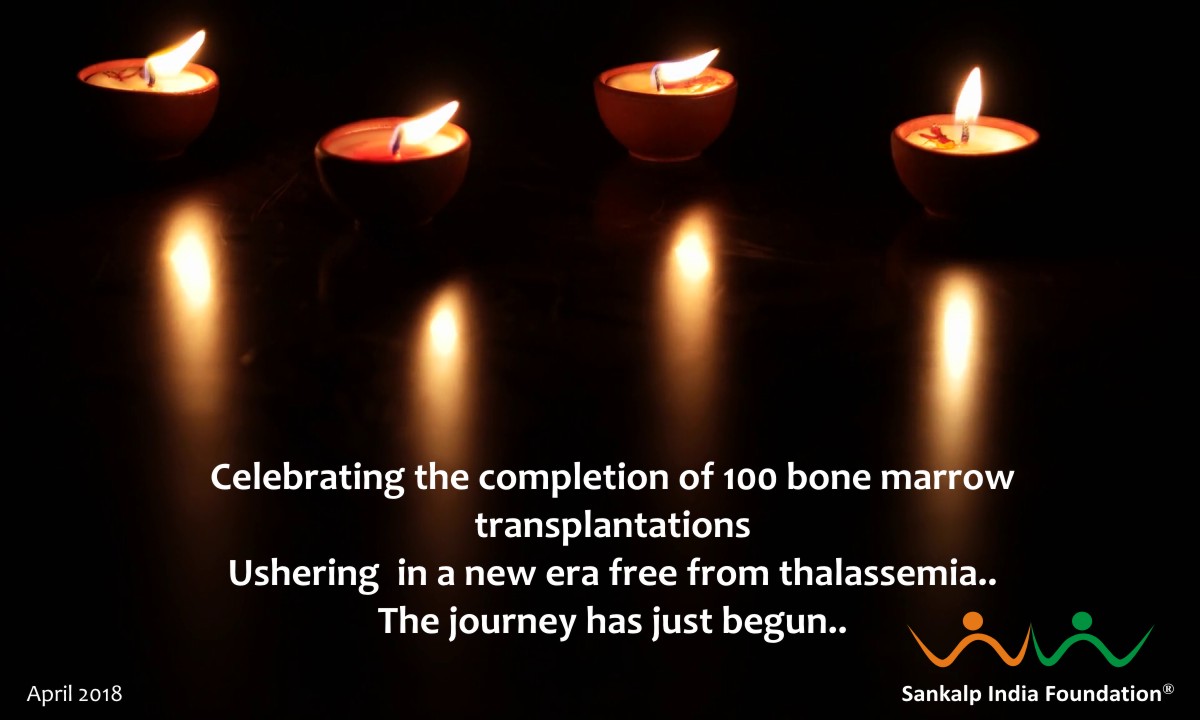 April 2018 brings to Sankalp the discharge of the 100th patient who received bone marrow transplantation at one of our two centres in Bangalore or Ahmedabad. This is an important milestone in the journey of the organisation towards a thalassemia free India. Inspired by the pioneering work done by Cure2Children and supported by determined volunteers, patient families, partners, medical professionals and donors - Sankalp Program for Thalassemia Cure is an example of social innovation.
The uniquely modeled program is taking the best of clinical care and outcomes to the most needy patients irrespective of their  background with high emphasis on quality and judicious use of resources. With only a few hundred transplants happening for children put together in all of the country, our experience shows the way forward in enabling cure and preventing avoidable suffering.
The system which has been put in place to achieve this promises to keep  the number hundred only as the first of the milestones in the long journey. With the protocols in place and system setup and a long queue of patients waiting to be cured, Sankalp plans to ensure that adequate capacity is available to treat the children. Sankalp-Cure2Children Networking for Bone Marrow Transplantation is pioneering scientific work and collaboration which promises to strengthen cure for blood disorders all over the world.
We congratulate everyone involved and yet remind ourselves to buckle up for the important opportunity and responsibility of working towards a thalassemia free India.