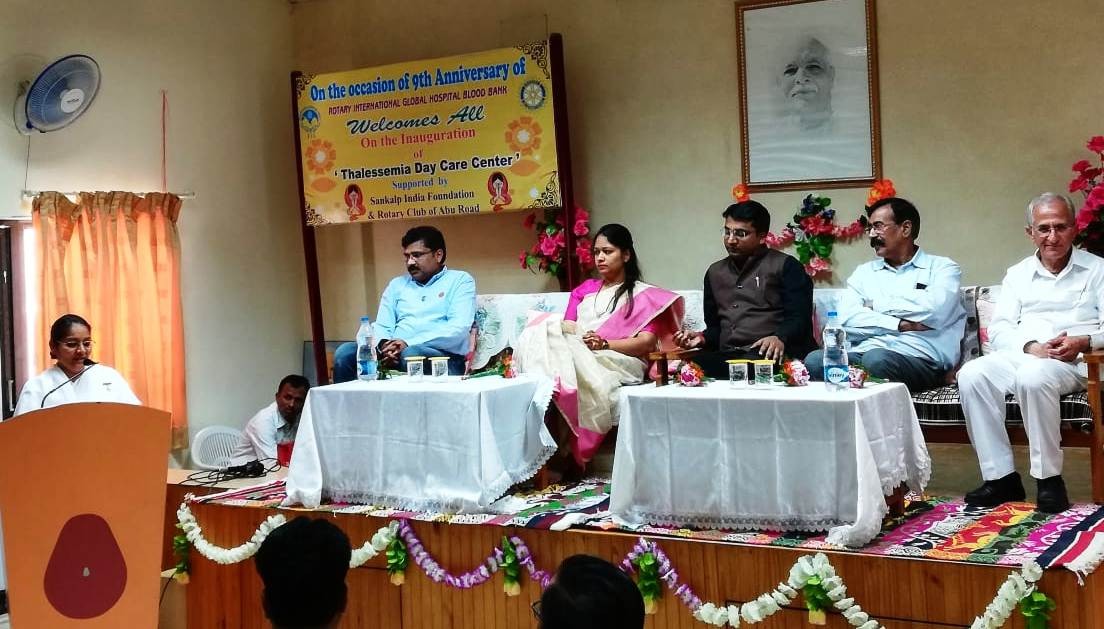 A new step forward has been made in our mission to ensure that children suffering from Thalassemia get proper care and management with the inauguration of the new Thalassemia Day Care Centre at RMM Global Hospital Trauma Centre at Abu Road in Rajasthan on 1st October 2018.
What started as a discussion on the sidelines of a conference in July took the shape of a day care centre very quickly with the management of GRCH keen to provide systematic care to the kids around Abu Road. The day care centre has been started with 25 kids. What could have been a more befitting occasion for inauguration than the National Voluntary Blood Donation Day.
With this day care centre - systematic blood transfusions, iron chelation therapy, regular monitoring, complication prevention, counselling, and consultation with pediatric hematologists oncologists will be available for the kids at the centre. The centre will also promote prevention and cure and will forward the vision of Thalassemia Free India.
Coordinated care and management assisted by technology and driven by the intent to achieve measurable outcome has transformed the lives of several families who are receiving equitable care at our centres. We are very happy and proud to have partners who share the common vision and join hands to reach out to the most needy.