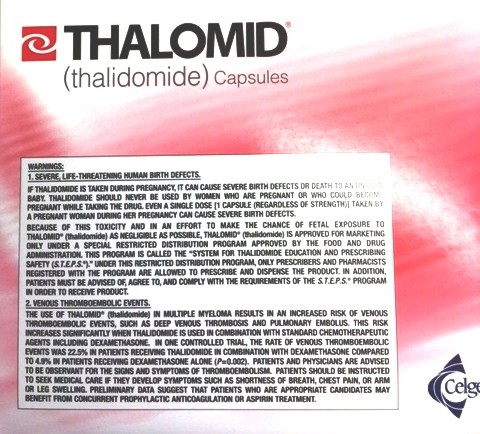 Authors:
Dr Lawrence Faulkner, MD, Program Director, Sankalp-People Tree Centre for Pediatric BMT, Bangalore;Scientific Advisor - Cure2Children Foundation, Italy
Dr Vikramjit S Kanwar MRCP(UK) MBA FAAP, Chief, Division of Pediatric Hematology-Oncology, John and Anna Landis Endowed Chair for Pediatric Hematology-Oncology, Director, Melodies Center for Childhood Cancer and Blood Disorders, Professor, Department of Pediatrics, Albany Medical Center, New York
Dr Stalin Ramprasad, MD, Consultant Paediatric Haematology oncology and Bone marrow transplant Institution, Sankalp-People Tree Center for Paediatric BMT, People Tree Hospitals, Bangalore
Dr Deepa Trivedi, MD, Program Director, Sankalp-CIMS Centre for Paediatric BMT, Ahmedabad; Hemato-Oncology Clinic Vedant Institute of Medical Sciences Navrangpura,Ahmedabad
Dr Reshma Shrinivas, Medical Officer Incharge, Project Samraksha - Thalassemia Day Care Centre, Rashtrotthana Parishat, Bangalore
More patients are keen to know the position of Sankalp - Cure2Children Network on the use of Thalidomide for treatment of thalassemia. The following is the position of Team Sankalp-Cure2Children as of date.
Fetal haemoglobin induction may reduce transfusion dependence
Patients with beta thalassemia are unable to make normal haemoglobin but can make fetal haemoglobin. Increasing this production of fetal haemoglobin using medications (HbF induction) is a recognised approach to reduce transfusion dependence as reported in a comprehensive review in the journal Blood in 2013 [1].
Role of thalidomide and safety concerns
Thalidomide is one drug that has been reported to increase fetal haemoglobin where reports have mentioned the use of drug in un-transfusable patients[2,3] or in settings where transfusions are difficult. The initial reports while acknowledging the role of the drug have pointed to the need for further scientific work [1,2,4] to determine safety and efficacy. There is no peer reviewed data even from pilot studies evaluating the safety of the drug for thalassemia. A recent report of stroke in a patient receiving thalidomide highlighted the risk of the drug [5], and thalidomide-associated birth defects are also well documented(https://www.ncbi.nlm.nih.gov/pubmed/?term=thalidomide+pregnancy).
Need for  scientific work to establish safety and efficacy
In a 2016 article from the journal Blood Lowrey et al. noted that HbF induction using 5-azacytidine and later hydroxyurea (HU) could provide clinical benefits to patients which led to HU becoming the first, and so far only, FDA-approved HbF-inducing agent. Hydroxyurea is not an idea drug because blood counts of patients must be closely monitored and it is effective only in less than half of β-thalassemia patients. Continued research to identify HbF-inducing agents that demonstrate long-term safety, high response rates, and ease of use such that they can be applied to most patients, including those who lack access to modern medical facilities has led to many active agents being described, including thalidomide, and derivatives such as pomalidomide and lenalidomide but the known risks of pomalidomide include birth defects, blood clots and low blood counts and lenalidomide has been associated with increased risk of secondary cancers.[6]
Summary of the current situation
The current evidence and scientific data bring out the fact that while thalidomide and related drugs may induce fetal haemoglobin, their safety and efficacy remains unproven, and well described risks exist.   
How could reports of any complication or death help other thalassemia patients?
If any doctor can relate a complication or death to the use of thalidomide,  it is very important they file a report using the Adverse Drug Reporting Form of the Pharmacovigilance Program of India (http://www.ipc.gov.in/PvPI/adr.html). In addition it would be ideal that they  publish the case in a peer-reviewed journal to contribute further knowledge  about this drug.  
Our stand
In the absence of reliable evidence on safety, with known side effects and the need to monitor aggressively for complications, thalidomide and other related agents should not be used to treat thalassemia outside the confines of a clinical study. If used as second-line therapy in the absence of a clinical study, such "off label" treatment should not be offered without well documented informed consent that explains the standard care available, why it was felt necessary to use this drug and potential risks of such therapy.
References Cited:
Musallam KM, Taher AT, Cappellini MD, Sankaran VG. Clinical experience with fetal hemoglobin induction therapy in patients with β-thalassemia. Blood. 2013 Mar 21;121(12):2199212.
Ricchi P, Costantini S, Spasiano A, De Dominicis G, Di Matola T, Cinque P, et al. The long-term and extensive efficacy of low dose thalidomide in a case of an untransfusable patient with Non-Transfusion-Dependent Thalassemia. Blood Cells Mol Dis. 2016 Mar;57:979.
Masera N, Tavecchia L, Capra M, Cazzaniga G, Vimercati C, Pozzi L, et al. Optimal response to thalidomide in a patient with thalassaemia major resistant to conventional therapy. Blood Transfus [Internet]. 2010 [cited 2017 Jul 8]; Available from: http://www.bloodtransfusion.it/articolo.aspx?idart=002118&idriv=000053
Gambari R. Foetal haemoglobin inducers and thalassaemia: novel achievements. Blood Transfus [Internet]. 2010 [cited 2017 Jul 8]; Available from: http://www.bloodtransfusion.it/articolo.aspx?idart=002110&idriv=000053
Gunaseelan S, Prakash A. Thalidomide-induced Stroke in a Child With Thalassemia Major. J Pediatr Hematol Oncol. 2017 May 22;
Lowrey CH. Down the repressors! Up the fetal hemoglobin! Blood. 2016 Mar 17;127(11):13845.