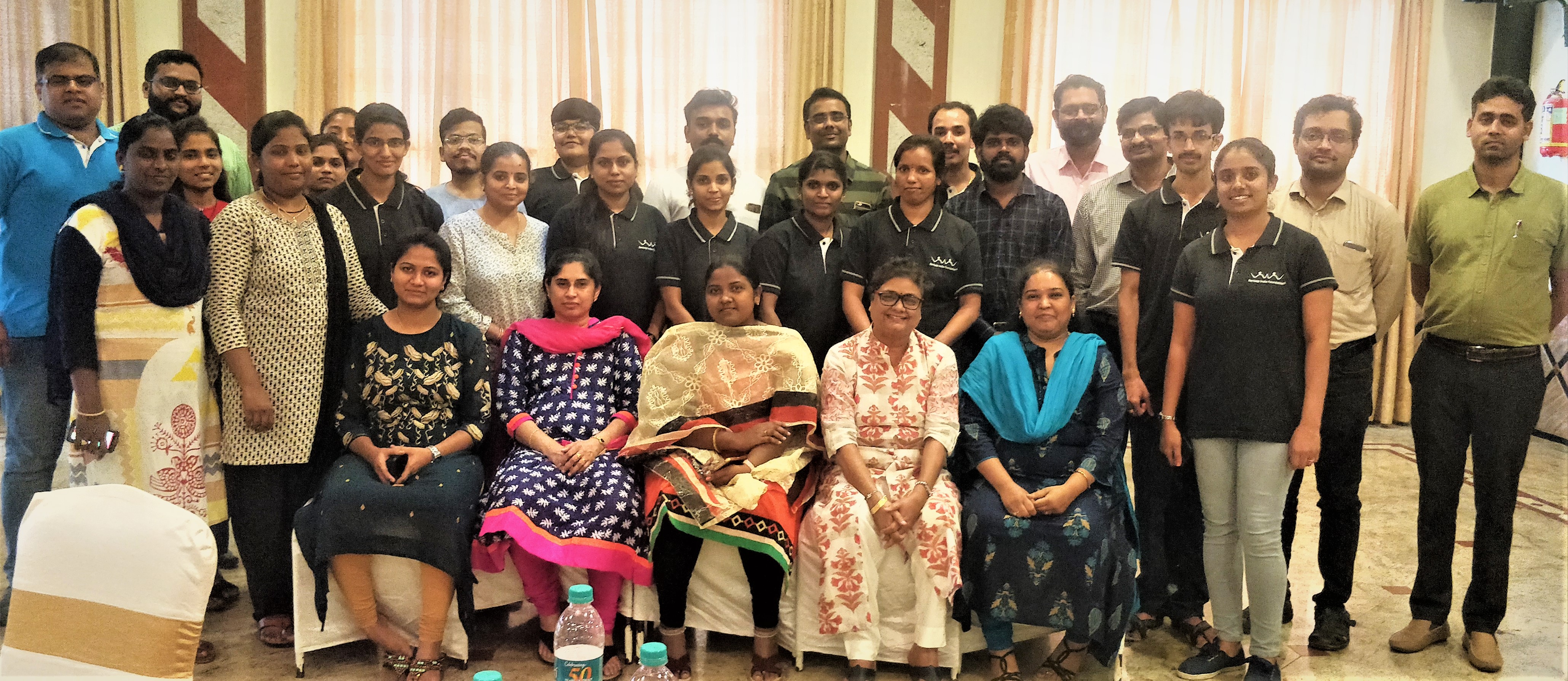 23-24 September 2019, Bangalore.
Annual Thalassemia meet 2019, was organized by Sankalp India Foundation on 23rd and 24th September 2019 for all day care coordinators, nursing staff and doctors. This is an ongoing event which is held twice a year. This event involves brainstorming with the participants in an attempt to understand as well as enhance their knowledge with regard to Thalassemia management, decoding lab investigations and interpreting reports. The event also involves providing intense training to coordinators and nurses to handle day to day clinical issues, new technologies and facilities available in ThalCare (a comprehensive thalassemia management software platform). This event helps to create and build a strong network of coordinators and nurses which go a long way in strengthening thalassemia care as a whole.
The event saw active engagement of participants in several sessions. Dr. Lawrence Faulkner, Pediatric Hemato Oncologist and lead Medical coordinator of Cure2Children and Sankalp India Foundation spoke about Sankalp's experience in Bone Marrow Transplantation. He highlighted that the care in the day care centers has been very focused and patients were very well managed.  He also shared his knowledge and experience on haplo transplant which was a good learning / knowledge sharing for the team. The session helped improve the understanding of the day care team's role in curing the children, the importance of following the Thalassemia Management Protocols of the network, understanding of the complications of hematological disorders.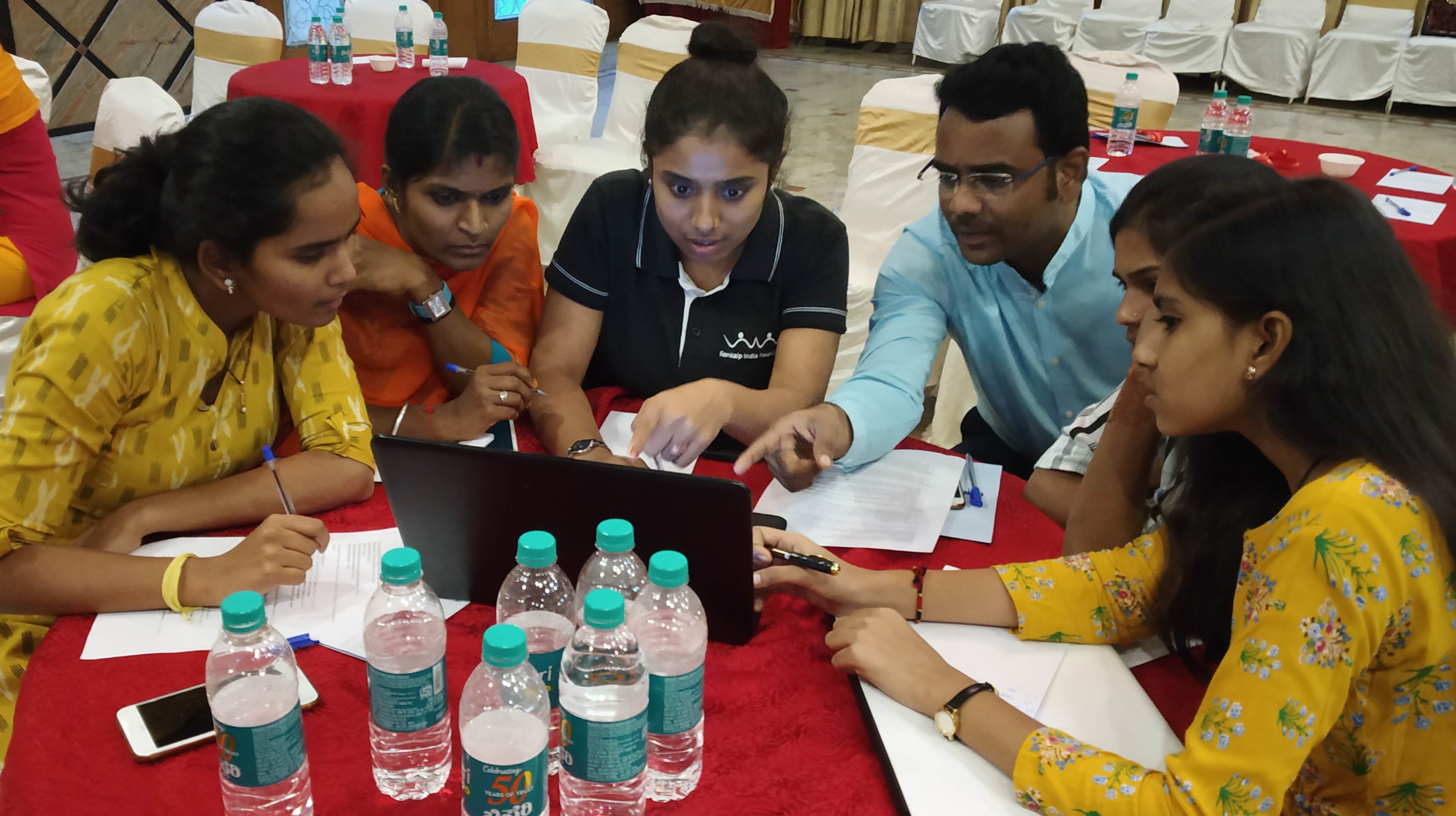 Dr. Stalin Ramprakash, Pediatric Hemato Oncologist and Program Director of the Sankalp People Tree Center for Pediatric Bone Marrow Transplant spoke about effective transfusion practice, management of iron overload, and how to ensure quality in transfusion management. Dr Raghuram, Consultant Pediatric Hemato Oncologist at Sankalp People Tree Center for Pediatric Bone Marrow Transplant spoke about the usage of Hydroxyurea for different conditions, management of splenomegaly, prevention and management of transfusion transmitted infections.
Dr. Suman Jain, CEO Thalassemia Sickle Cell Society, Hyderabad shared her experience in prevention of new Thalassemia birth in centers and also she educated the team on how to interpret the HPLC report and confirm the diagnosis. Mr Rakesh Dhanya, CEO Sankalp India Foundation spoke about lab investigation frequencies and Sankalp aim at finding more partners and reach out to many more kids with systematic, reliable and holistic care and management.
Beside the core skills, in this meeting we also focussed on improving the life skills of the team. We were very fortunate to have Mr R N Prasad, our mentor, take a session on how to grow in our career. He educated the team using various videos, examples and stories. The session was interesting and motivated the participants to learn and grow.
Dr Jayaranganath M, Pediatric Cardiologist from Sri Jayadeva Institute of Cardiology, Bangalore spoke about prevention and management of cardiac complications. He also briefly explained about reading the cardiac screening report, interpretation and necessary actions to be taken. Mr Santhosh Hegde, the Project Manager of Sankalp Program for Thalassemia Management, enlightened the team about the new changes in the ThalCare, retrieving data and report generation in the system. The last session was wrapped up by Mr. Lalith Parmar from Sankalp group who shared the progress, the vision and future plans of Sankalp India Foundation.
We would like to take this opportunity to thank Sun Pharma with who supported the program.
Overall, the 2-day sessions involved holistic knowledge sharing sessions with meaningful queries and interactions. The participants went with new learnings and clear lines of action for improving the quality of Thalassemia care in their day care centers.
Coordinators, nurses and doctors from the following Thalassemia Day care center were present.
Indira Gandhi Institute of Child Health, Bangalore

Project Samraksha, Bangalore

Jai Shiv Shakti Centre for Thalassemia Management, KLR Hospital, Belgaum

District Wenlock Hospital, Mangalore

Thalassemia Society of Central India, Rughwani Hospital, Nagpur

Indian Red Cross Society, Rajkot

Rural Development Trust, Ananthpur

Samarpan, Mumbai

Jalaram Daycare Center, Ahmedabad

Indian Red Cross Society, Nellore

Indian Red Cross Society, Elluru

Sickle Cell Society, Hyderabad

Vishwa Bharti Thal Daycare Center, Kurnool

Mamtha Foundation, Vijayawada.