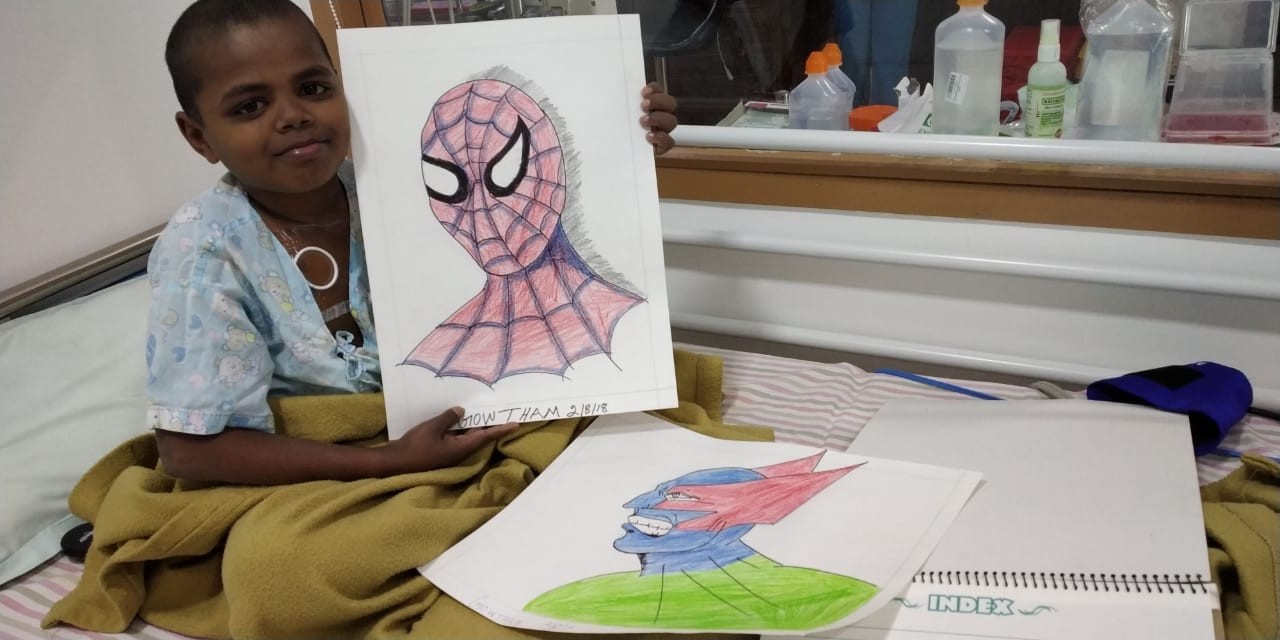 This is a story of a boy who is 14 year old and very smart. He belongs to a very small village of Bihar.
Vrijabihari and Pushpa were married to each other and from their marriage they had 4 children. Vrijabihari was working in a small factory as helper and with his little earnings he used to take care of entire family. Both Vrijabihari and Pushpa were uneducated and their livelihood was not that stable. The family lives in a small but kind of house which has no extra facilities like proper electricity and water. Vrijabihari due to some personal issues could not continue to work in the factory and he started farming.
 After 3 months of Gowtham's birth he suddenly turned unwell and parents took him to a small clinic nearby and for about 2 months he was treated there. His diagnosis was unidentified their and Gowtham's father spent 20,000 for no reasons. Then an auto driver in Bangalore who knew this family asked them to come down Bangalore and suggested them to visit Indira Gandhi Hospital. Gowtham's father took him to Indira Gandhi Hospital and he was suspected Thalassemic by Doctor there, his samples were drawn to investigate and the reports confirmed that he was Thalassemia Major. Then the father was first sent to Day Care Centre for Thalassemia in the hospital which is managed by Sankalp.
Initially father was counselled by day care coordinator that Gowtham will have to receive blood 15 days once for which every time they should travel from Bihar to Bangalore. Gowtham's father was first in a shock later he agreed to come. Till 2016 father used to get Gowtham for transfusion in every 15 days once without fail. Attempts were made to try and get him transfused in Kolkata and Durgapur but th family preferred to come to Bangalore. In-between his entire family was called for general counselling towards cure of the disease and suggested HLA Typing test, all family members had come and the samples were collected. The family had good news few months later that Gowtham has fully matched Donor and the Donor was his younger sibling Evraj.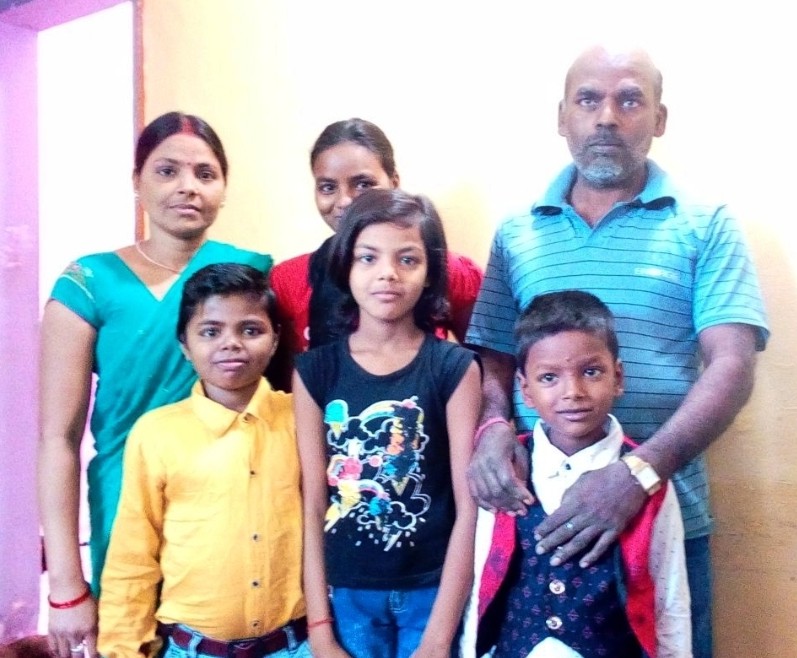 Gowtham was transferred to Samraksha another Day Care managed by Sankalp which involves preparing the children for transplant. At the same time only Gowtham and his father shifted to Bangalore. He was a high risk candidate as he had huge spleen and liver with Iron overload so aggressive medication was mandatory to prepare him medically good to go for transplant and it took a little time.
Mean while father was counselled in brief on risks and benefits of having transplant and was also told about the cost. The father was keen on Transplant but after shifting to Bangalore he joined as helper at tailor shop and earned only Rs. 6000 per month in which he had to take care of Gowtham and the other family members. He said NO to transplant only because of finances but Sankalp team motivated him and also verified his financial status and took initiative to help the family. They helped the family by fund raising and for this they had to approach many of them and somehow managed to collect the required amount. The other side medical team worked really well to make him medically eligible.  Gowtham was then proposed for transplant and the transplant team still considered him as a risky candidate. But the team decided to take him up for the transplant and we'll plan his treatment. He was taken up for transplant and his transplant went well.
As he was a high risk patient the team expected little complications after the transplant but there were no such major complications apart from some minor issues. The nursing team and transplant physician were happy. One more beautiful change that happened is bringing in a play therapist exclusively for these children when they are inside the unit for days to just make their mind set stable and keep them happy.
Gowtham was very happy attending sessions on various activities done like drawing, sketching and puzzle building.
His counts engrafted sooner than later and the entire Sankalp team is happy for his transplant.  Family is thankful to the entire team of Sankalp and happy now for Gowtham.