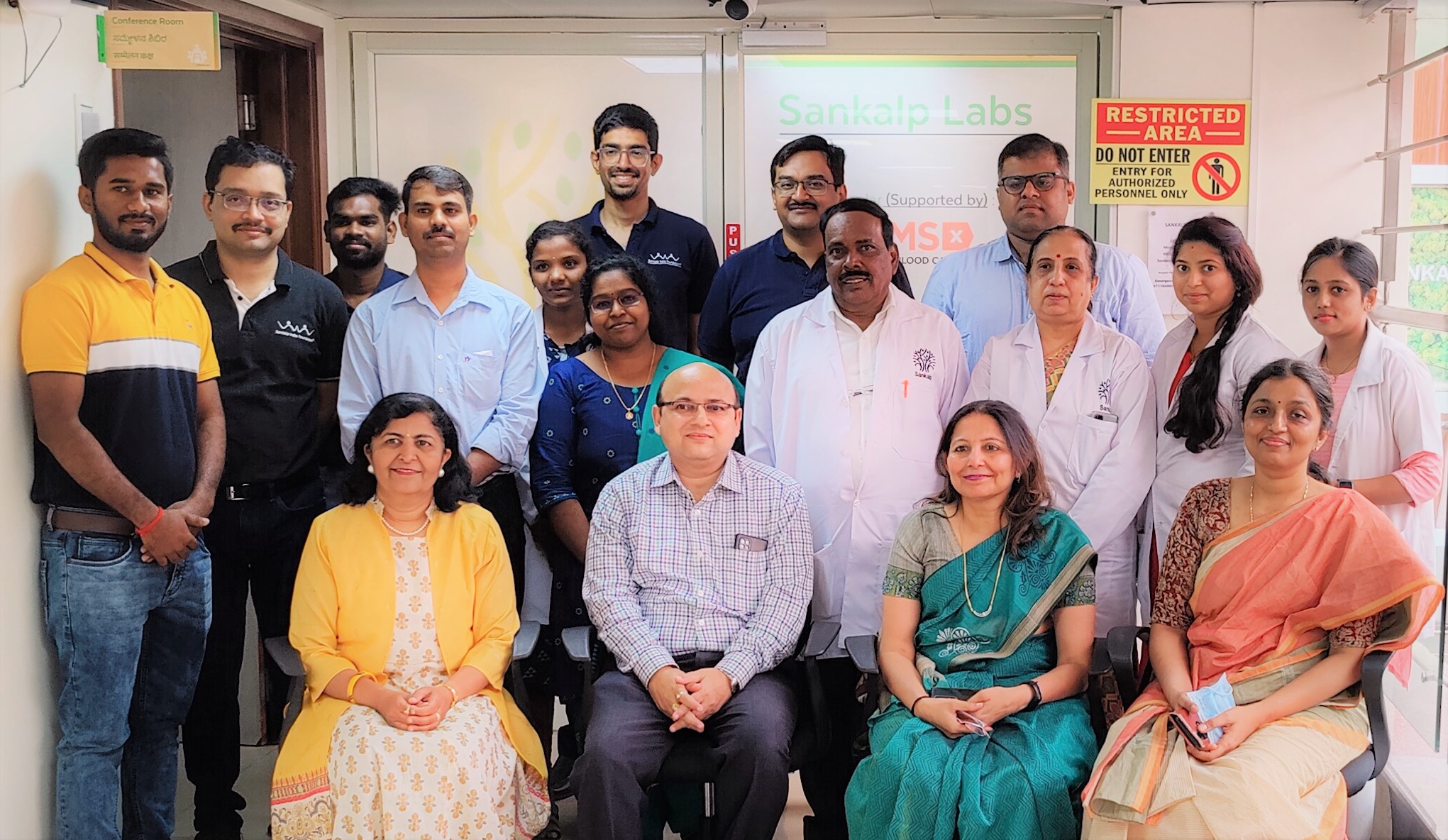 The National Accreditation Board for Testing and Calibration (NABL) of Laboratories granted Sankalp Labs accreditation in accordance with ISO 15189:2012 on January 5th, 2023.
NABL is part of  Quality Council of India and grants accreditation to medical testing laboratories in accordance with ISO 15189 "Medical laboratories- requirements for quality and competence".
NABL accreditation for Sankalp Labs boosts confidence in the accuracy of the testing. It is third party and independent verification of the robustness of quality assurance system and technical competency. It places the lab on par with the top laboratory services available anywhere in the world.
Sankalp labs applied for accreditation for more than 90 investigations conducted at the lab within 18 months of it beginning operations.Few laboratories in India provide many of the investigations for which Sankalp Labs has been accredited.
Sankalp Labs provides critical diagnostics for Thalassemia prevention, management and cure programs across India. NABL accreditation encourages the adoption and upkeep of global best practices. As a result, accurate diagnosis can be reliably delivered, safeguarding treatment outcomes.
With his knowledge and experience, Dr. Sundar Periyavan led the relatively young team with limited experience to this lofty goal. Sankalp's activities are built around continuous quality improvement. This is also evident in the 200 or so incident reports filed by the team in 18 months. This culture helped the team embrace the standards and quickly progress towards sustained compliance.
The organisation was delighted to have highly experienced assessors from reputable organisations. The assessment team praised Sankalp's Lab Information System and fully digital quality management systems. We are grateful to the NABL team and the assessors for enabling the accreditation process.
Sankalp Molecular Lab is supported by DKMS - Germany in memory of Mechtild Harf, and Sankalp Pathology Lab is supported by Amit Iyer Memorial Foundation & Didwania (Ratanlal) Charitable Trust - Mumbai. We are extremely grateful to them for having faith in us and helping make the lab possible. It's also very satisfying to see the lab reach the critical milestones it set for itself in terms of performance, cost, and quality.
The accreditation of Sankalp Labs is an essential step toward accreditation of the organization's clinical programme and research initiatives. Even as we take a moment to reflect on the roller-coaster ride of the NABL application process, it's time to roll up our sleeves and do more - to give more lives a better chance!