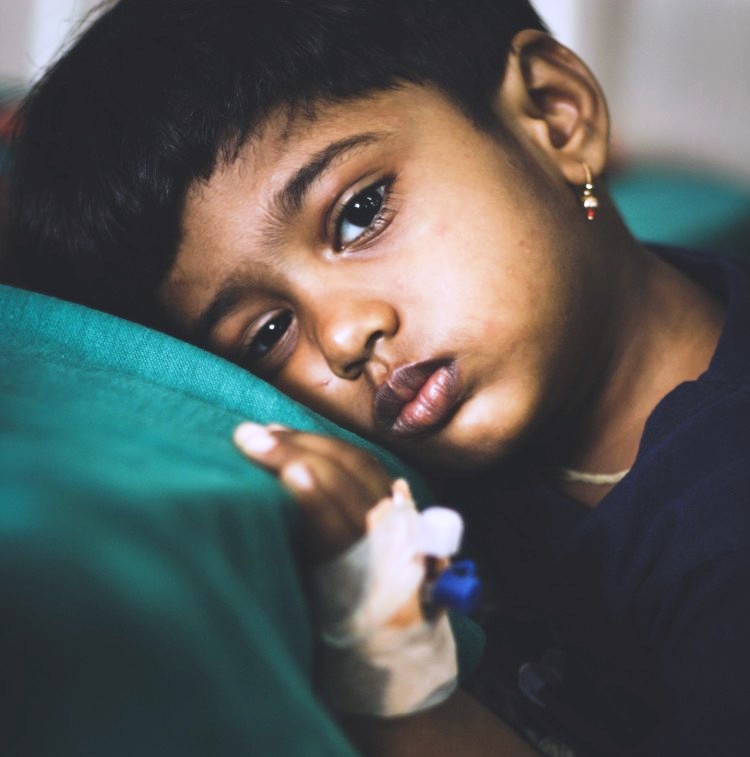 The most essential aspect of caring for severe thalassemia syndromes (ST) with the inability to spontaneously maintain haemoglobin levels more than 7 gm/dl is a good blood transfusion service. Regular blood transfusion prevents early death, and maintaining proper minimum haemoglobin helps prevent many of the complications related to ineffective erythropoiesis and erythroid hyperplasia. The World Health Organization estimates that only about 9.6% of transfusion-dependent patients suffering from haemoglobin disorders are actually transfused in South-East Asia. Availability of blood continues to be a challenge, and families are often required to arrange blood donors to replace the blood units which they receive or get blood from third-party blood banks, thus adding aggravation, cost and potentially compromising transfusion safety.
The Government of Karnataka, in an attempt to streamline better management of thalassemics across the state rolled out an idea that every district hospital must be strengthened to deliver systematic care. This would avoid burdening families to travel to only established daycare setups every month – which are limited to a few in select cities and mostly in private/voluntary setups. After several months of deliberation, the idea took the shape of a Government Order. On 31 March 2017, an order to this effect was issued to all district hospitals to setup thalassemia day care centres locally and organize for blood, investigations and chelation.  Nearly 14 months later, the ground realities flatter to deceive.
There is no news yet of any significant thalassemia management program taking shape in any of the district hospitals in the state. While at Mangalore, the district hospital got into an understating with Sankalp and the day care has been started in August 2017, there seems to be little or no progress anywhere else.
While it is not our responsibility to track the implementation, the question is what caused this failure? Having worked in Karnataka for 15+ years, it is clear that the first and foremost problem is the availability of safe blood. Through our publication in PHOJ ("Multi-institutional, retrospective review of blood transfusion practices and outcomes in a large cohort of thalassemia patients in South India" December 2017 edition), we have shown the benefits of close working relationship between a thalassemia care centre and a blood bank willing to take responsibility of ensuring adequate amount of appropriately processed blood for the special needs of thalassemia patients. Most district hospitals in the state barely manage enough blood for some patients with acute conditions including accidents, pregnancies etc. The statistics captured on the government's drug controller website – which is available for public access - is testimony to this fact. Organizing specially prepared blood for chronic conditions is next to impossible for them. So the question really is what failed – the idea or the implementation? Whatever it was, patients continue to come to larger cities every month. Perhaps, the system is better that way as there is scope to fine tune these places into centres of excellence.
It took Sankalp 6 years to build 4 day care centres and streamline management in 3 different cities. While of-course the government machinery thanks to the availability of resources and manpower can change things quickly, it is clear that orders and mandates don't work. A thalassemia day care centre for every 200 km is ideal. In that sense, Karnataka needs only 6-8. The story is same for antenatal screening as well. Another government order at the same time – March 2017 mentioned that antenatal screening would be available in each district. The fact remains that even in Bangalore, the state capital, economically weak families have nowhere to go.
Perhaps it is time that the authorities relook at their decisions and track progress. Strengthening existing centres by empaneling them and providing support should be considered. While Sankalp has been trying to pitch for this at several forums, it often falls on deaf ears!