Let us see what May had in store for us at Sankalp.
Rakta Kranti
16 camps were organized in the month of June collecting 1171 units of blood.
i) ITP
The month started with 2 day camp at ITPB, whitefield. Good amount of publicity was done by distributing brochures on a day prior to camp and on both days of camp. This resulted in good participation of employees. After a long time more than 100 units were collected on both days in a ITPL Camp. 129 on day 1 and 101 on day 2, making total collection from this 2 day event to 230. With more than 20,000 employees in ITPL, it has the potential for much bigger camps and we need to approach companies in different towers to ensure better participation.
ii) CGI
A series of blood donation camps were organized in different locations of CGI, Bangalore and Mysore. A total of 3 camps were organized in CGI, Electronic City, and Yemlur locations.
On 11th June, a camp was held in Cyber Park, EC location. The camp was organized in cafeteria for the first time and was marked by a low turnout. 2 blood banks were called for the event, but only 128 units got collected.
Two camps at E-city and Yemlur locations were organized on 12th June. Good support from company with vollunteers present most of the time and helping with registration. More than 250 people turned up at Yemlur and more than 150 at E-city. A total of 332 units were collected in these locations. Company did a good job in creating awareness about the event, putting up posters and talking to people. Several night shift donors who were interested to donate had to be turned down due to waiting time. This show high level of enthusiasm and motivation among everyone in the company.
iii) Aegis
6th camp was organized in Aegis at their ITPL location. The employees work in all the shifts, this being a BPO and have a very tight schedule getting only 10-15 min breaks. This makes it difficult for willing donors to come forward for donation. Still 65 people came forward to donate with more than half of them deferred on some medical ground or other reasons. 30 units were collected in the event.
iv) Tata Motors Finance Ltd
On 7th June, second camp by Sankalp was organized in Tata Motors Finance Limited. Though events were sent out to people working in nearby companies to come forward and donate, but not many of them came forward. Most of the donors were from same organisation and 33 units were collected.
v) Sienna ECAD
First blood donation camp was organized in Sienna ECAD on 13th June. It was a very good drive with 38 units collected in a company with just about 80 employees. Company volunteers were present throughout the camp and helped with registrations. Everyone were excited about the camp and the company volunteers tried to reach out to the other companies in the vicinity as well.

vi) Indegene
Indegene organized camps at both their locations on 16th June. Inspite of the limitation of space, giving opportunity to 41 donors who could donate and some more who were deferred for medical reasons was very important. With space barely enough for 5 beds, every little space available to us was put to use to ensure a smooth and effective blood drive.
Meanwhile at the other location, 32 people came forward with 21 of them donating blood.
vii) Tata Power
Extending warm support to voluntary blood donation, Tata Power organized the second camp for the year on 18th June. The enthusiastic team of volunteers too up publicity for the camp 2 weeks before. Volunteers from the company made it a point to go and speak to each person, distributed brochures and also put up a posters. The hard work they put into making people aware bore fruits with 107 donors coming forward to donate. After robust screening and medical examination 93 donors were able to give their gift of life.
viii) Robert Bosch
Robert Bosch had planned to organize next set of camps only in October during Joy of Giving week. However, taking note of the shortage in the city, the company responded immediately and a camp was planned at E-City location on 19th June. Camp day saw a good donor turnout which was better than expected. More than 140 employees came forward and 99 were able to donate.
ix) Aeka Consulting
First blood camp was organized at Aeka consulting on 20th June. A motivation cum education session was organized a day prior to camp which gave the staff members an opportunity to better understand blood donation. Consequently we saw a very good turnout with more than half of the 80 people coming forward to donate blood. 33 units of precious blood were collected in the camp.
x) Cox and Kings
Cox and Kings organised their annual blood donation drive where 30 units were collected on 24th June 2014. The enthusiasm and the participation of the people at the camp is worth appreciating.
xi) Star Bazaar
First drive was organized in Star Bazaar, Gopalan Arcade Mall on 28th June. Excellent publicity done by company. Announcements were made on the mall's speakers and posters were put up. Many customers also came forward to donate who just saw the camp going on while shopping. In total more than 75 people came to donate and 40 units of blood were collected.
xii) Vivanta by Taj
Taj organized third camp on 28th June at MG Road location. Though the start of the camp was slow it the numbers picked up soon. 22 units were collected in the camp.
7 camps were organized in the month of July collecting 822 units of blood.
i) Capgemini
The month started with a series of camps in Capgemini on 3rd and 4th July. On July 3rd, 2 camps were organized at Presitge Shantiniketan(PSN) and Brigade Metropolis locations. There was a great response at both the locations. A constant rush of donors throughout the camp was observed at both locations. This was the first time that we used newly designed 'Thank You' cards in a camp which were much appreciated by the donors. More than 250 people came at PSN and more than 130 at Brigade Metropolis. A total of 359 units were collected in these locations which was distributed to three blood banks. On 4th July a camp was organized at Capgemini, Ecospace location with lot of enthusiasm among life saving heroes.135 life savers came forward to donate and 112 units were collected in the event.
ii) BMT Church
Bethel Mar Thoma Church at Pai Layout organizes annual blood donation camps on first Sundays of July. As always just after the Sunday Mass, camp was set-up in the church and people of all age groups come forward to donate blood. 22 units of blood were collected. Successful camps at this church puts the case for all the religious organizations to do regular blood donation camps every year.
iii) Deutsche Bank
12th blood donation camp was organized in Deutsche Bank on 15th July. Mailers and banners were used for the publicity of event. Company was supportive as always and company volunteers were present to handle registration. Festivities and fasting kept a lot of eager donors away. Camp saw 100 people coming forward and 84 of them being able to donate.
iv) Inteva
On 23rd July, third camp by Sankalp was organized in Inteva Products India Automotive Pvt Ltd. Camp had a good turnout of 46 people out of which 34 could donate after thorough medical screening. Company was very enthusiastic about the camp and everyone was extremely cooperative.
v) Airtel
Camp was organized in Airtel on 24th July where 50 units of blood was collected. As usual the motivation among the donors at Airtel was high and 65 of them opted to donate blood.
vi) Qualcomm:
Qualcomm organized third voluntary blood donation camp on 24th June. Company has 3 different locations at walking distance to each other. The high motivation of employees can be seen from the fact that many people came from the other locations, walking for more than 10 mins, donating blood and walking back to their workplace. Even the company volunteers were highly supportive and made multiple trips to motivate more people and make other necessary arrangements. Their efforts paid off and more than 160 people came forward for the noble cause. After going through medical examinations, 120 people could give their gift of life.
vii) Blue Ocean:
Blue Ocean Market Intelligence Pvt Ltd, organized a blood camp on 30th June. Employees from Blue Ocean and Borderless Access participated in the event and 41 units were collected.
Sankalp Tech Team
We constantly endeavor to apply the latest technology to make sure that we are able to do more in a faster and more quality conscious way. The Good News this month is the introduction of better and smarter process for donor registration in blood donation drives.
Electronic Donor Registration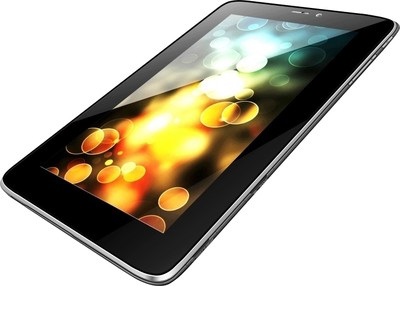 The problem we were facing is that many times the handwriting on the donor forms were not legible enough. There have been numerous occasions when the blood banks felt the need to connect back to the donor for various reasons but the contact numbers and the email ids did not seem to work. Because of privacy reasons the host organisation were not disclosed the identity of the donor and ultimately the blood banks failed to connect. The other problem is that organisers seek a list of donors who came forward to donate blood both for their records and also for the purpose of thanking all the donors. While most blood banks are still steps away from complete software automation - the blood banks find it difficult to provide digital donor lists. Another difficulty is that blood banks list only those donors who were able to donate excluding those who came forward but were deferred from donation.
Sankalp India Foundation now uses tablets in blood donation drives for the purpose of donor registration. This helps capture data accurately and with utmost privacy - much more reassurance to the donors. We have built an Android application which facilitates registration and also ensures data privacy. This is the first of it's kind system in the country.
While the tablets are already exciting, we are one step away from deploying complete electronic donor history forms. Electronic donor history will enable reducing the mistakes assocciated with donor screening and also save the donor's time since (s)he will be able to check thoroughly whether they are fit to donate or not prior to coming for the donation.