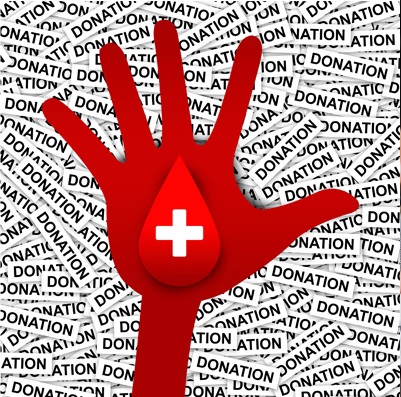 Sankalp has been working on voluntary blood donation drives since March 2007. The team has organized close to 600 drives, interacted with several thousands of donors and collected close to 55,000 units of blood. A strong emphasis is laid on publicity. Educating and motivating donors is something that comes along with the package when an organization works with Sankalp to conduct a blood donation drive in their premises.
One place where a significant amount of effort is put in for publicity is at ITPB (Bangalore). In particular, Sankalp volunteers spend a good amount of time distributing brochures in common areas, talking to people. This is a place where there are more than 15,000 employees working in different buildings spread across a sprawling campus. Sankalp has organized more than 25 drives here since July 2007. On an average about 200-250 people donate blood in the 2 day event.Very recently a drive was held there. As usual, when the drive was being setup volunteers went out with brochures in hand to inform and encourage people. Several people where spoken to, several handouts given out. There was one interesting donor. When he was informed about the event, he was excited and wanted to donate immediately. However, he had donated in a drive held in his office. He was somehow not sure how many days had passed by. Usually, in such cases, people take caution and say that it was just a few days ago and inform that they will donate the next time. But this man ceased to give up. He came back to check the gap between 2 donations. He believed it must be 56 days. The volunteer told him that it is 90 in India.
He made multiple phone calls to friends and colleagues in his organization and finally tracked down the date of donation. It was the 91st or 92nd day and there was a smile on his face. A broad smile that he gets another chance today.
In no time he was at the venue filling up the donor questionnaire form and also calling people in his office to say that it has been more than 90 days and they must come to donate. Perhaps that morning nothing else mattered to him. He went back content on having made a difference.
Exactly one day prior to this, the team had been fighting to "retain" a blood donation drive from the clutches of a huge blood bank who promised 1 unit "free blood in return" for friends and family of the donor. This man is a slap across the face to such organizations. The blood donor who sees no motive, who expects no remuneration or incentive, the blood donor whose sole intention is giving, Giving Life Another Chance. This man symbolizes the true voluntary blood donor.