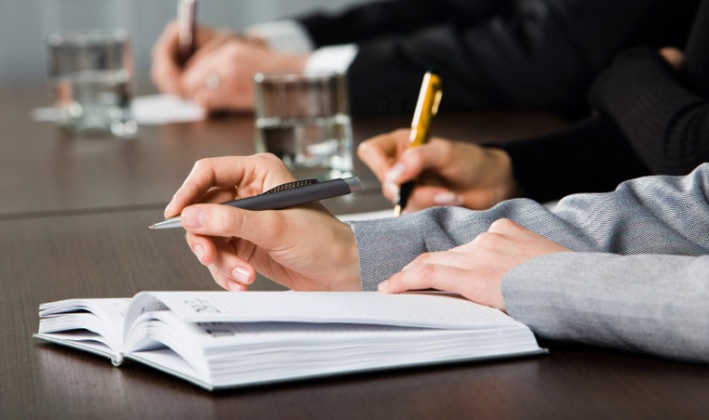 On 21st February 2015, a meeting of blood bank medical officers from blood banks whom Sankalp involves for regular blood donation drives was organized at NIMHANS. Medial officers and doctors representing Victoria Hospital, Bowring Hospital, Sanjay Gandhi Hospital and NIMHANS were present at the 2 hour meeting.
The intent of this meet was to look at
Present an overview of Sankalp's work on blood donation drives in 2014
Look at common challenges and problems encountered in blood donation drives in 2014 and look for ways to overcome them
Understand the areas of focus and plans for 2015
Arrive at a consensus on reasons for deferring blood donors
Plan and schedule capacity building training programs for teams coming in for blood donation drives
Sankalp's team put forth the team performance in 2014. The team had worked to organize 151 blood donation drives in 87 organizations where 15,223 donors turned up and 11,729 units of blood were collected by involving 17 different blood bank teams. There were 227 instance of non compliance in these drives and 437 donors had an adverse reaction post donation.
The most prominent and common non-compliance instances were discussed in detail. The impact of poor quality in blood donation drives, the need for sustaining compliance to standards in every drive, the perception and expectation of camp organizers were all discussed in detail. A large part of the discussion was also focused upon ways to look at improving technical and behavioral aspects of team members to improve compliance. The reasons and rate of adverse events, the methods to arrest them further also was a part of the talks. It was acknowledged that the adverse events protocol designed in 2013 was not used regularly by medical officers attending camps and a pledge to change that was made. The lack of emergency preparedness with examples of instances where a splint board or oxygen cylinder would have made a difference in administering proper medical care was put forth by the Sankalp team.
The high percentage of deferrals (23%) was discussed in detail. It was acknowledged by all that a lack of common reference specification which can be used as a basis for donor selection or deferral was the reason for the high percentage. A decision to work on creating such a specification was taken up immediately. In the next one month a draft version of the same shall be put forth and finalized in a week after that.
Sankalp's tech team also showcased how technology can be used for better management of blood donation drives. The role of these tools for quality maintenance and enhancement was well received by the medical officers. They looked keen and open to use such tools for their other camps (not organized by Sankalp). Sankalp's tech team decided that they would make available these platforms soon.
The final topic of discussion for the day was the need for capacity building training programs for doctors, volunteers, technicians and staff nurse who come in for blood donation drives. It was decided that a training agenda would be framed and 3-4 sessions would be conducted in different parts of the city which shall be delivered by expert technicians and doctors identified from within teams.
Throughout the 2 hour meeting, there was one thing in common among all the medical officers - it was the desire to learn, improve and change for the better. The feeling that Sankalp and the blood banks are one team and should jointly work on improving voluntary blood donation drives was evident. We hope that it is the beginning of greater collaboration and cooperation between all organizations.
We thank the following doctors for their activate participation in the meeting
Dr Sundar P and Dr Sukanya from NIMHANS
Dr Srilatha, Dr Prasnna and Dr Dheemantha from Victoria and Bowring Hospital Blood Banks
Dr Shanti Jyothi from Sanjay Gandhi Hospital Blood Bank
Blood bank medical officers from Rashtrothana Blood Bank, ESI Hospital, Jayadeva Hospital and Kidwai Hospital could not be present in the meeting for various reasons. Nevertheless, we believe that these medical officers too have the same desire and intent to improve voluntary blood donation drives