Mission
To provide high quality patient focused curative option to children suffering from Thalassemia irrespective of financial background with focus on technology and transparency.
About the Program
Sankalp Program for Thalassemia Cure offers Bone Marrow Transplant - the permanent curative option to the children suffering from Thalassemia and other non-malignant blood disorders.

Sankalp India Foundation enables reliable transplants on a non-profit basis. The organisation offers the option of cure to the most appropriate candidates irrespective of their financial status. At the cost equivalent to 4-5 years of thalassemia management, the organisation offers a complete cure.
The organisation has brought together experts who have vast experience with BMT for thalassemia, and health care set-ups that are willing to offer transplants on a not-for-profit basis. Sankalp has established a program that ensures systematic preparation of the chosen kids for transplant and their long-term follow-up – further enhancing the outcome.
Please visit out CureGuide to know more about the transplantations.
Key Features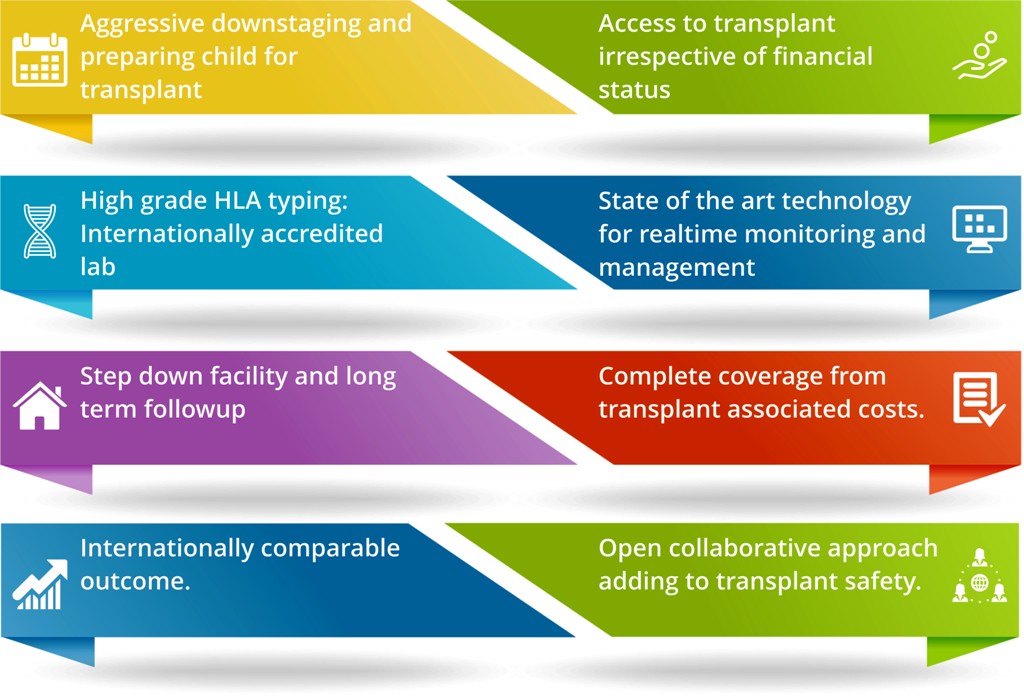 We are offering HLA typing
We are offering HLA Typing to find matched donor within the child's family. Know More
Refer a Patient
You think you know someone who might benefit from this program? Please Contact Us to seek further guidance.
Wish to Contribute?
Do you wish to participate in giving little children another chance? We welcome your participation. Join In